Banana Pi BPI-R3 OpenWRT image : OpenWRT 21.02 linux kerne 5.4, wifi 6E 2.4G and 5G working fine.
#BananaPi BPI-R3 with #MediaTek #MT7986(#Filogic830) + #MT7531A ,#OpenWrt test #router function test
Support for the BananaPi BPi-R3 is now available in vanilla OpenWrt since
boot log: https://termbin.com/de6q asciinema: https://asciinema.org/a/518024
Snapshot images are available for download at
https://downloads.openwrt.org/snapshots/targets/mediatek/filogic
To start using the R3 download openwrt-mediatek-filogic-bananapi_bpi-r3-sdcard.img.gz and write the decompressed content of this file to a microSD card, e.g.
gzip -cd openwrt-mediatek-filogic-bananapi_bpi-r3-sdcard.img.gz | dd of=/dev/mmcblk0

You can run OpenWrt directly from the microSD card or use the bootloader menu in the serial console to install OpenWrt on either the SPI-NAND or the SPI-NOR flash chip (depending on the position of the physical switch on the board).
As microSD and eMMC cannot be accessed at the same time (and space on SPI-NOR is more scarce), the option to install to eMMC is only available when booting from SPI-NAND.
For more information, see the page about the Bananapi BPI-R3 on the OpenWrt wiki
At this point working (will keep editing):
all 4 boot methods incl. installation via U-Boot, sysupgrade, …
copper LAN and WAN ports
SFP1 (connected to MT7986A gmac1, eth1 in Linux, 1G and 2.5G modes supported)
SFP2 (connected to MT7531 switch, sfp2 DSA user port in Linux, 1G and 2.5G modes supported)
WiFi
LEDs
Buttons
PSTORE/ramoops based dual-boot
M.2/NGFF slot (PCIe x2) (using it breaks RST button on my V1.0 board though)
mPCIe slot (USB 2.0 works, SIM works, no actual PCIe signals connected to that slot)
Edit: SFP2 is now fully supported since https://github.com/openwrt/openwrt/commit/bd6783f4fb8f6171927e9067c0005a6d69fc13fe
Edit: @frank-w tested SIM slot and it works.
For now only the R3 board layout variant with two SFP cages is supported. The board layout variant with only one SFP cage and Airoha EN8811 2.5G PHY with PoE is unsupported (please provide hardware sample!).
BPi-R3 as tri-band router with AMD RZ608 MT7921K WiFi 6E + Bluetooth module for 6GHz band: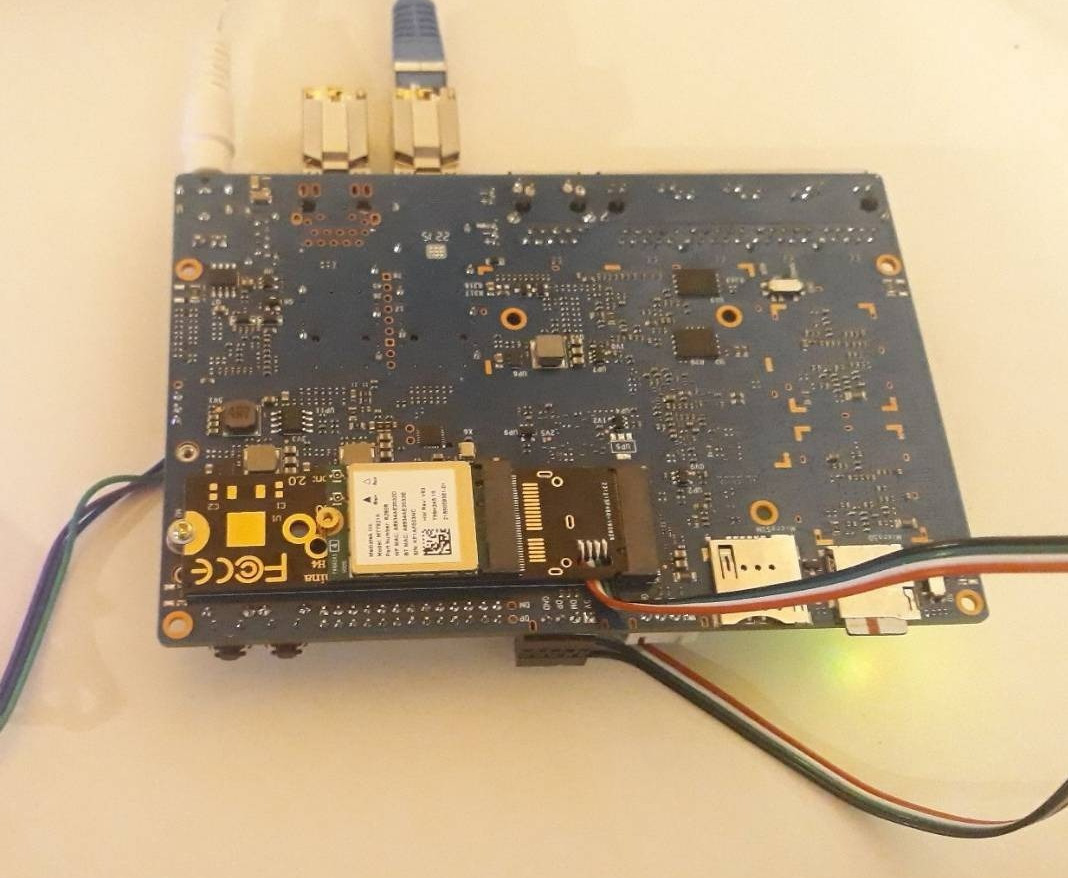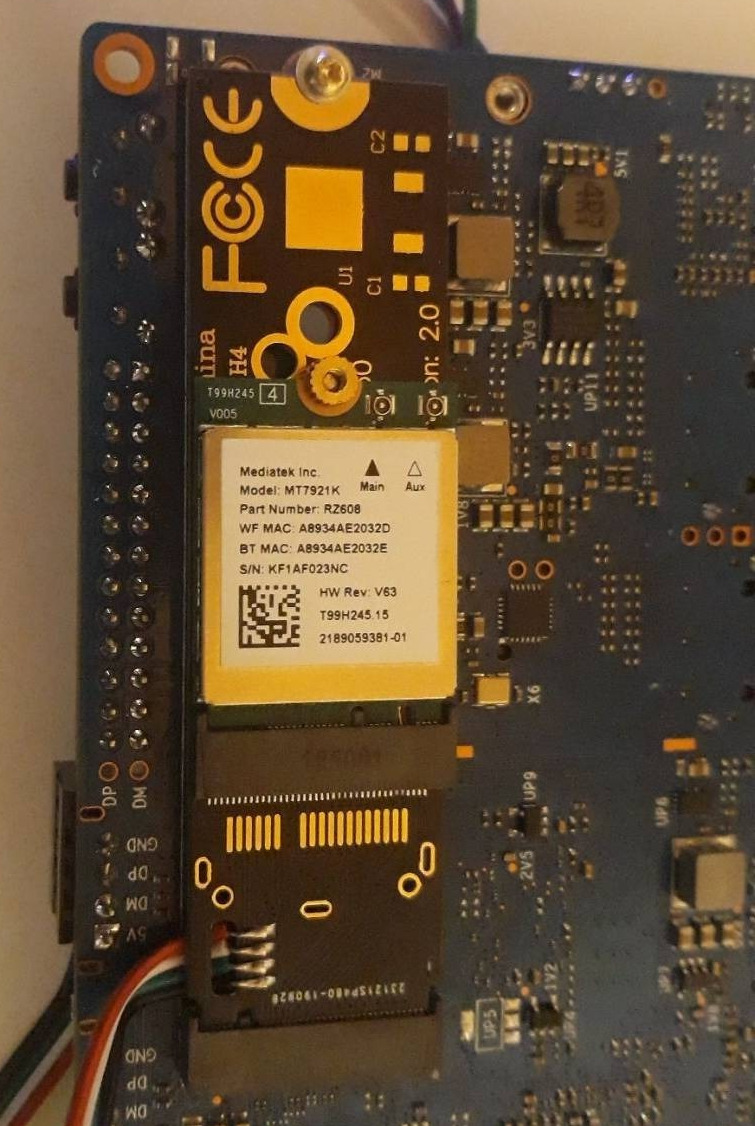 Bootlog with MT7921K WiFi 6E module, doing speed test with 2.5G SFP on both SFP ports: https://termbin.com/tvss
Thanks for sharing the log. I don't see 6Ghz bands on the other 2 radios. Does it mean Wifi 6E is not supported without add-on cards?
Yes, this is true. On the BPi-R3 there are two 4T4R WiFi 6 frontends:
MT7975N for 2.4 GHz
MT7975PN for 5 GHz
SinoVoip could have used MT7976A instead of the MT7975PN, that would support both 5 GHz and 6 GHz band. However, this is not the case, at least not on my V1.0 board. Also, even in that way the board would only support either 5 GHz or 6 GHz, while for an AP/Router you'd want them both.
So ideally you would have another MT7916E+MT7976A combination sitting in the PCIe bus, but I didn't find any modules sold with that combination yet. So I resorted to MT7921 which is very available as it is used in many laptops. But it is only 2T2R and doesn't support the wireless offloading features of the MT7986 SoC.
Shoot, that's a disappointment. I was under impression 6e was supported OOB. It was the primary reason I bought this board. Their marketing is very misleading if lack of 6e support turns out to be the case.