1,download android 5.1.1 image from download page:
2,if your PC is windows OS, please download PhoenixSuit.zip tooling to burn if your PC is Linux OS, please download Linux 32bit or Linux 64bit tooling
example: burn android image to EMMC on windows.
1,install PhonenixSuit. 2,running PhonenixSuit. chick "one key to burn" choose your android image file .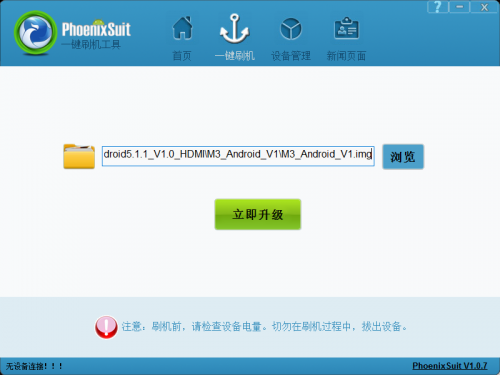 3,press on BPI-M3 uboot key. and plug in micro USB data line.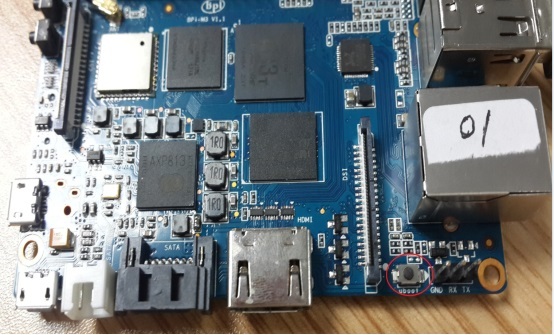 4,press on Power key to boot BPI-M3.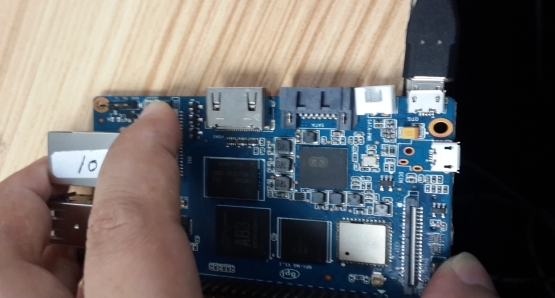 5,press Yes to burn image: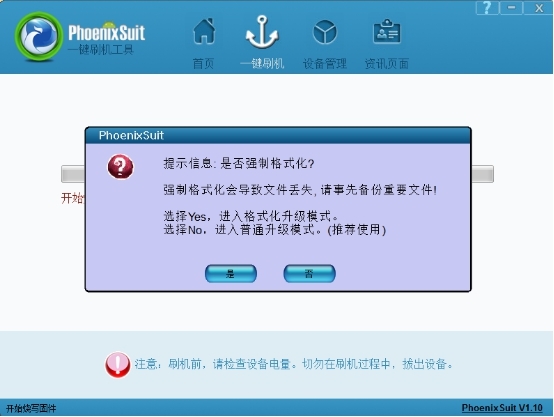 6,if all is ok , try to boot from eMMC , if any issue ,just need try again.