Hi all,
As referenced on wiki page https://wiki.banana-pi.org/Banana_Pi_BPI-M2_ZERO, the BPIZERO M2 is equiped with Ethernet capabiities.
The RJ receptacle reference is not specified on the wiki page, so I use a DS1128-09-S8B8X ( https://lcsc.com/product-detail/Ethernet-Connectors-Modular-Connectors-RJ45-RJ11_CONNFLY-Elec-DS1128-09-S8B8X_C86578.html)
and I followed the schematic: https://forum.banana-pi.org/uploads/default/original/2X/7/730d36a18dd0f69bcb032c530da6d97b2283a9d5.jpg
But nothing works.
Someone knows that is the Ethernet socket reference involved here? (wiki page)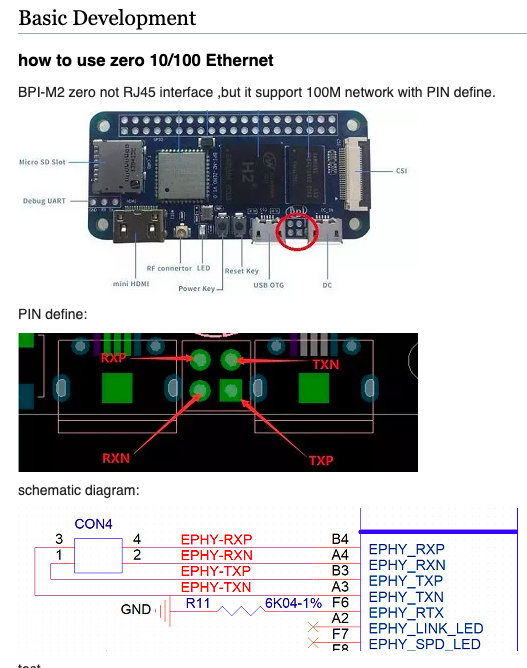 It seem that a H3-BGA3XX is used but we can not found it from many suppliers (lcsc, digikey, etc…) and I've also tried BGA3 bla bla bla… Nothing What is the real reference of this component? Does an equivalent exist ?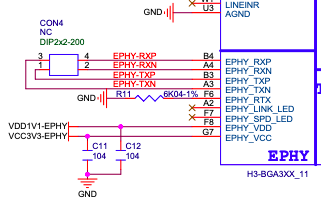 In addition, many receptacles are numbered from 1 to 8. Not by, B4, A2, etc. More details from editor are welcome.
In advance many thanks