Before reading this tutorial, you need to first read Tutorial :Burning BPI-M5 Armbian image to SD card in Windows - banana pi single board computer open source project official forum BPI team (banana-pi.org)
1、get ready:M5 board, SD card,5V adapter, usb to ttl cable( or HDMI cable and monitor, mouse, keyboard).
MobaXterm (Download link: https://mobaxterm.mobatek.net/download-home-edition.html?spm=wolai.workspace.0.0.6b9c394bQaPoSe)
2、 Note:The EMMC of the M5 needs to be empty,if you have images on EMMC it will boot from EMMC by default.
The image name I use is Armbian_23.5.1_Bananapim5_bookworm_current_6.1.30_xfce_desktop.img. Insert the SD card into M5 and insert USB to TTL Cable (or Monitor).Plug in 5V power to start M5 from the SD card.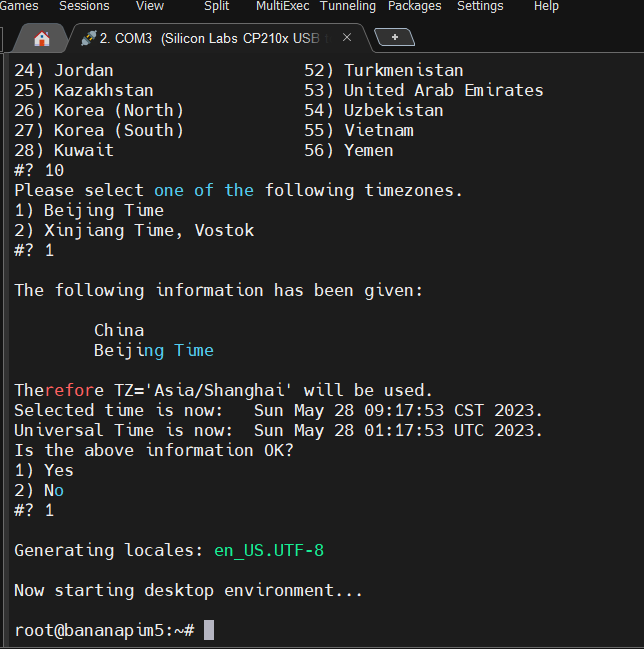 3、input code
armbian-config
Select System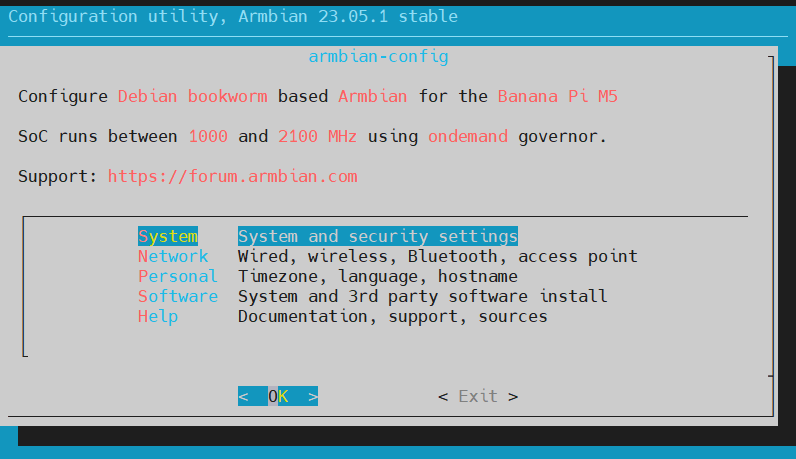 Select Install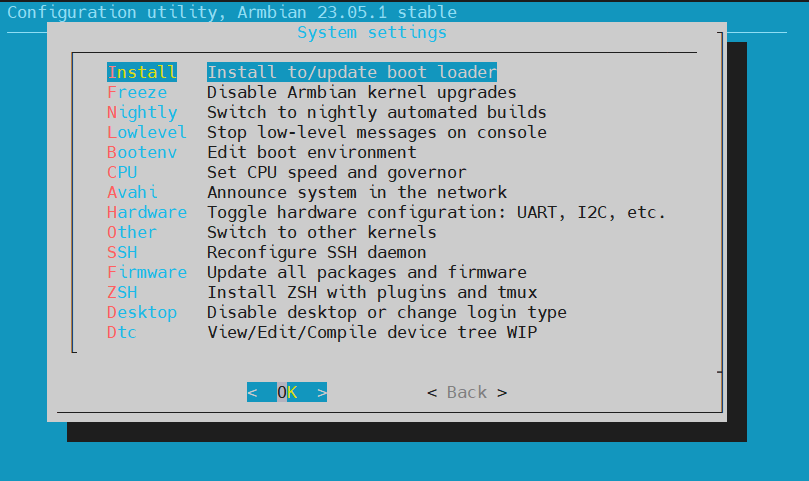 Select Boot from eMMC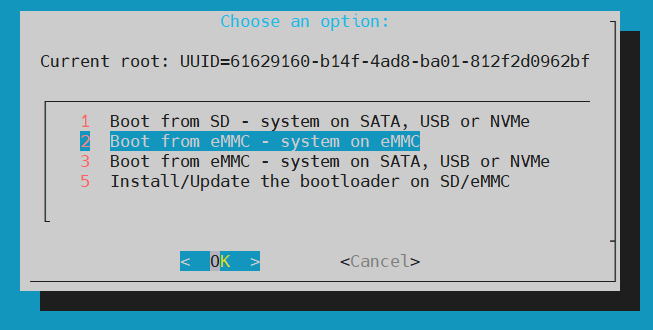 Select Yes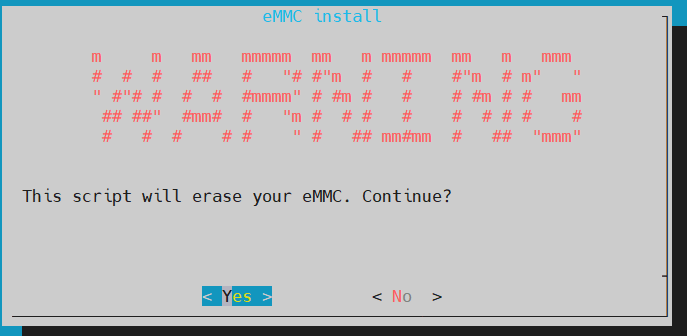 Select ext4

Select Power off

As shown in the figure below, it indicates that it has been shut down.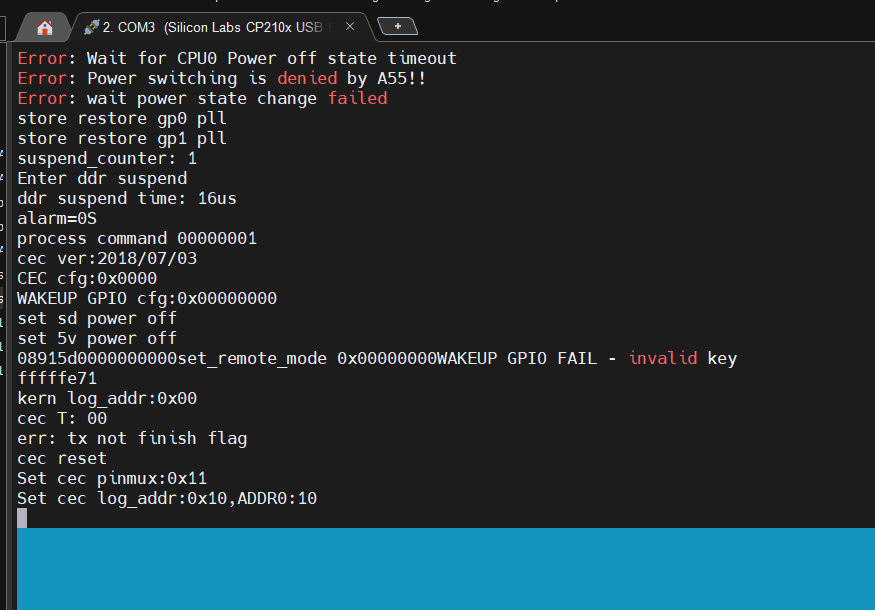 Unplug the power supply, remove the SD card, and reinsert power supply it to start from the EMMC.