Hello,
How can I know the PL8 gpio number to do an export? Where can I find this info?
For example, to export PL8, what gpio_number may I use?


I have read that this formula can be used:
[pL8]
L is the letter number 12 in alphabet, so ((12-1)*32)+8= 360
I tried in the Shell and look that exporting this gpio_number doen't working:

I tryed with different values to try switching on/off a led connected to PL8 : (I tested with echo 1 >… gpio_sw…/data and led is switching on/off ok, but i need to set the gpio as an input).
I saw that PL8 is B21 of U1H: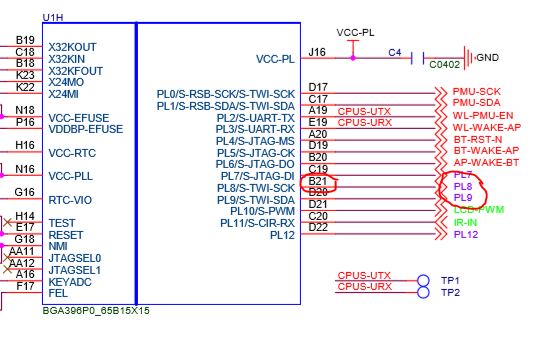 I tryed the same with gpio53 [B21= ((1*32)+21)], also tried without the formula with 40, 21 and so on, but I can't find how get the correct value.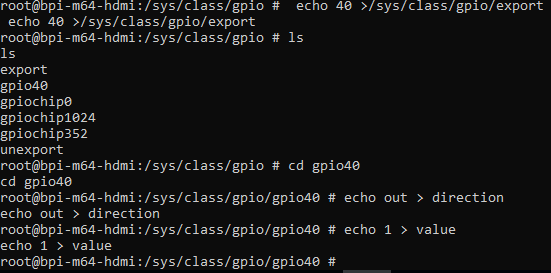 Gpio40 doesn't mach with PL8, the led is not ON.
What is the right way to know the gpio numbers?
Thanks