Debian 8.3 Jessie Mate for BPI-M3 GPU PowerVR SGX544MP (20160322)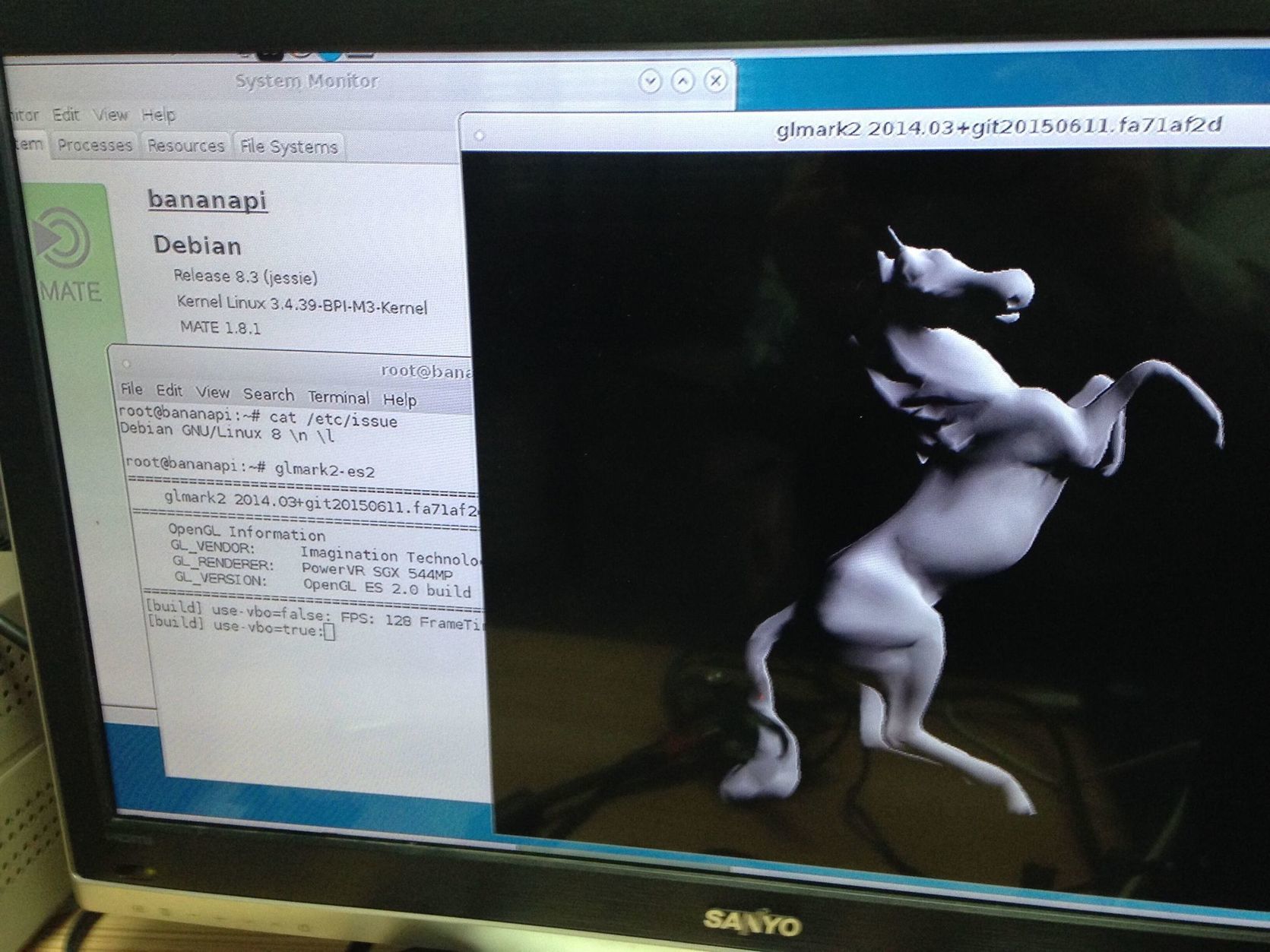 BPI-M3 kernel 3.4
username & password: root/bananapi
support HDMI 1080P & 720P(default)
support eMMC
support GMAC
support WIFI
support SATA
support bpi-bootsel cmd to switch mode
support uEnv.txt to fatload script.bin & uImage
support uEnv.txt to set video 1080P & 720P & 480P …
support power max. up to 2.5A ~ for DC-IN.
support GPU PowerVR SGX544MP
with glmark2-es2 gpu demo
fixed upgrade issue.
download google driver link:
https://drive.google.com/file/d/0B_YnvHgh2rwjeHFRSEV2WTU3b3M/view?usp=sharing
MD5: 632b8d951a3716018f65b631e1b74b47