Here are some images of the aluminum heat sink I designed for the BPI-M3.
It's machined from 13mm 6061-t651 alloy. The bottom surface is height matched to the components on the board. I made 2 of them and will be making a rubber mold and macaque to send to BPI proper to get quote on manufacture.
Running all cores at 1.8 full load temps stay below 50C.
Without fan temps stay below 70C.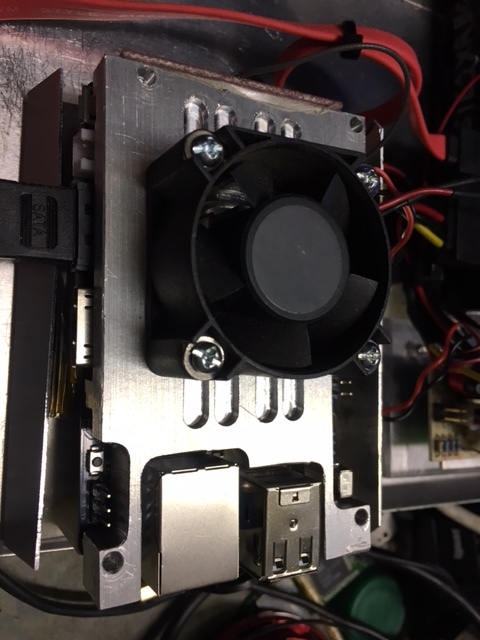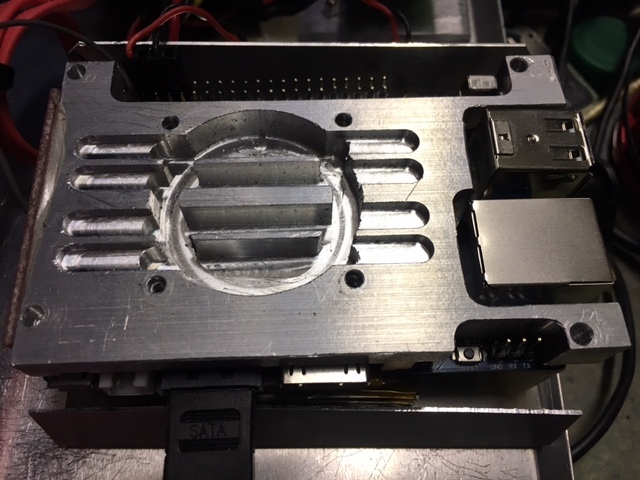 I did not draw these I mapped the board using a Renishaw Probe on a Milltronics RH30 CNC mill. Next time I am at the lab I will upload the GCode from the mill.