we have success test BPI-M3 support double-screen display.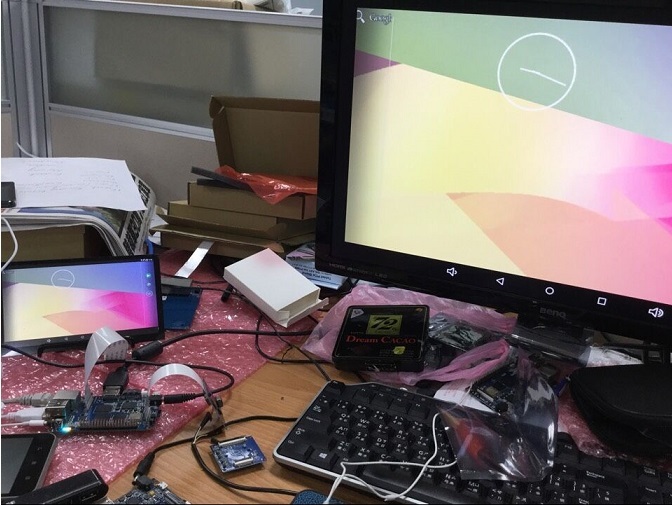 Is it real double screen? Whether the two display can show different content? Or just output the same buffer content to two destiantion?
we test display the same screen ,but it can support different screen ,but need some time to development.
BPI-M3 play 1080P video from USB hardware (android 5.1.1 image)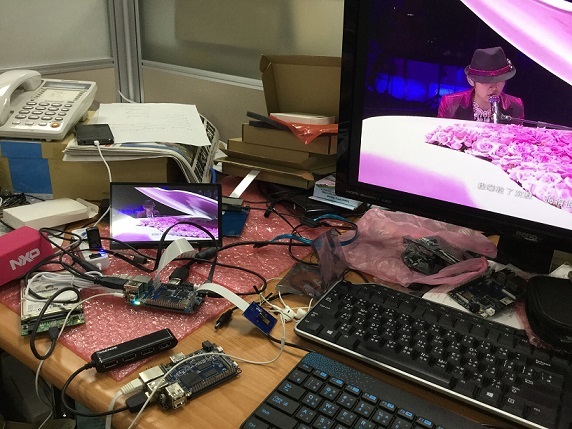 BPI-M3 use sata port play 1080P video (android 5.1.1)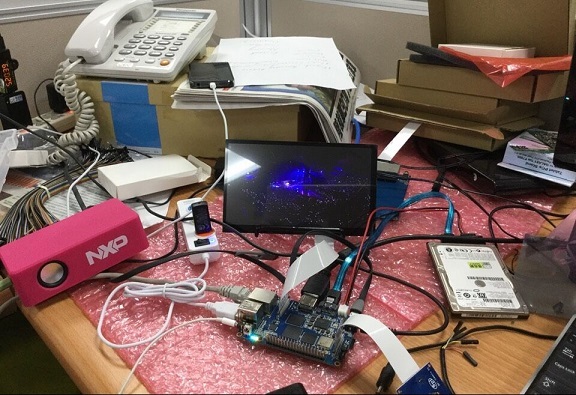 BPI-M3 use IPAD to test BT 4.0(android 5.1.1) BPI-M3 BT setting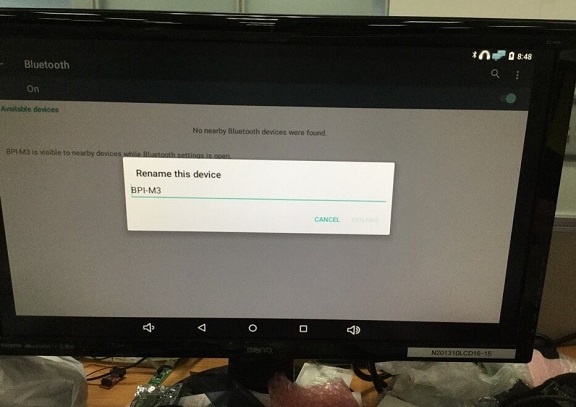 BPI-M3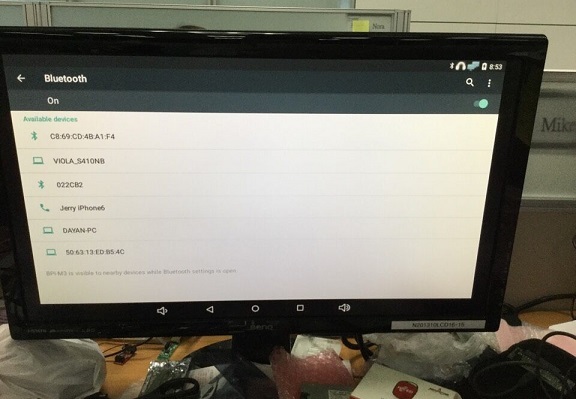 IPAD connect: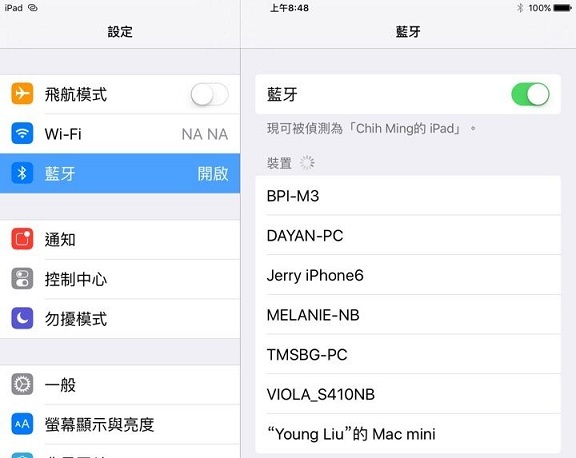 BPI-M3 OTG test,use SanDisk USB flash disk.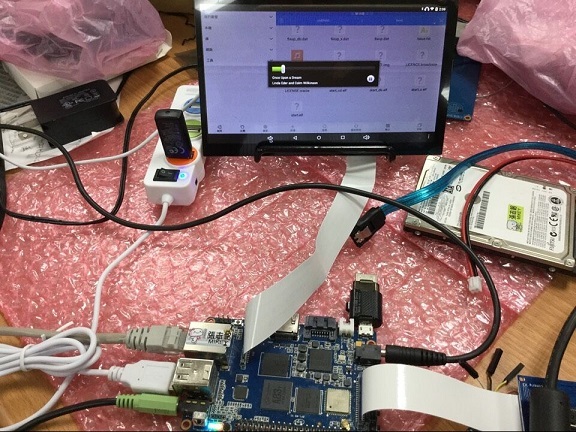 BPI-M3 GPIO test
connect test led board , default is all turn on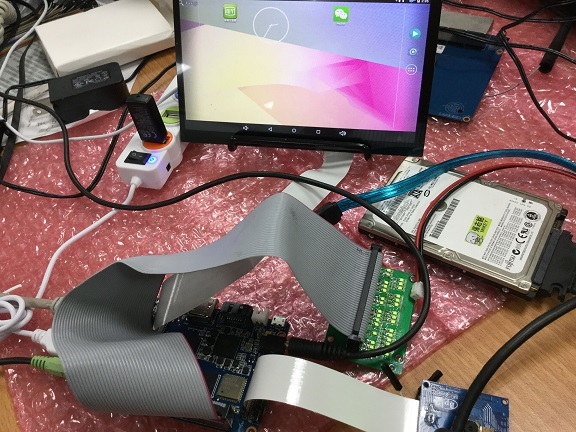 use console to find pins , note :need "su" to test gpio with root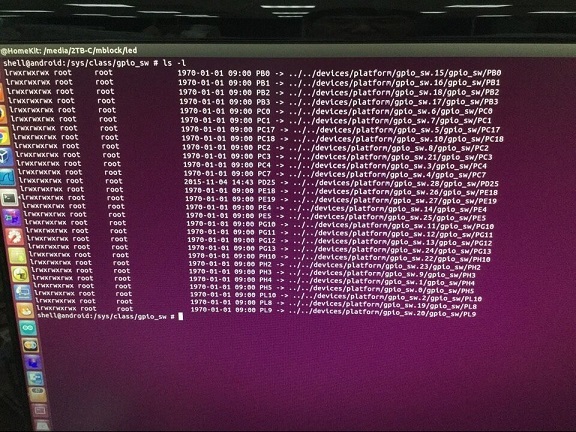 turn off all LED :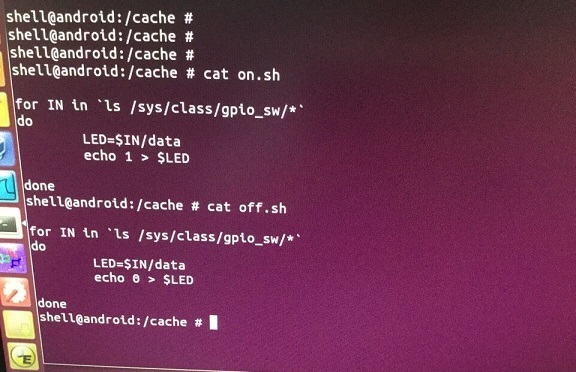 result: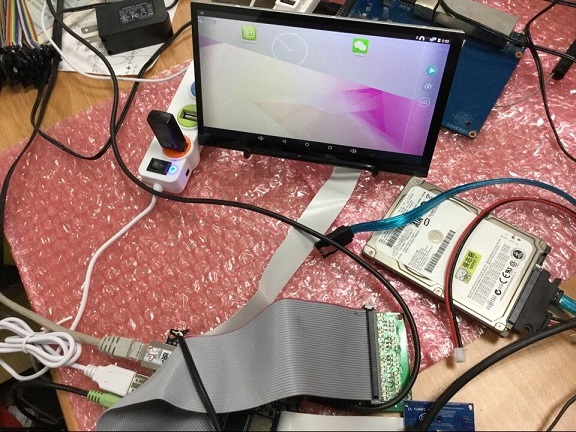 BPI-M3 emmc boot test :
1,burn image to emmc: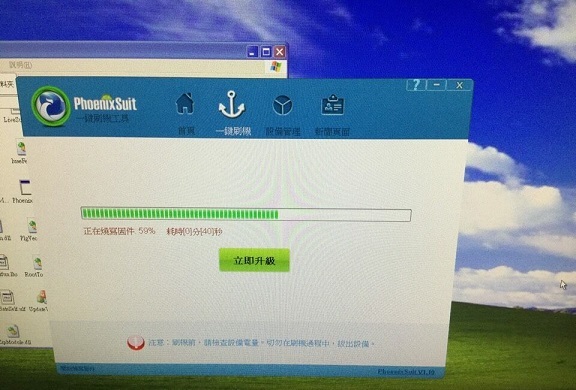 2,boot form eMMC flash: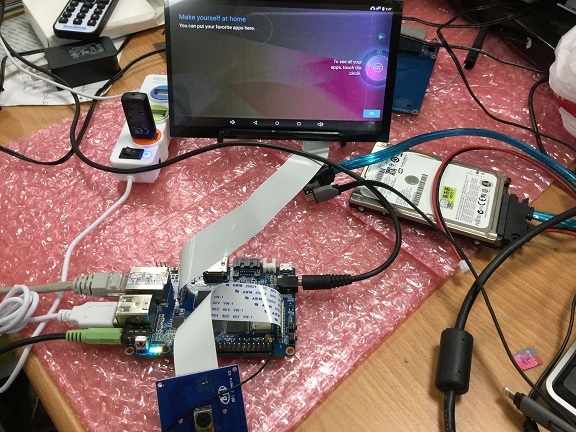 BPI-M3 touch pannl test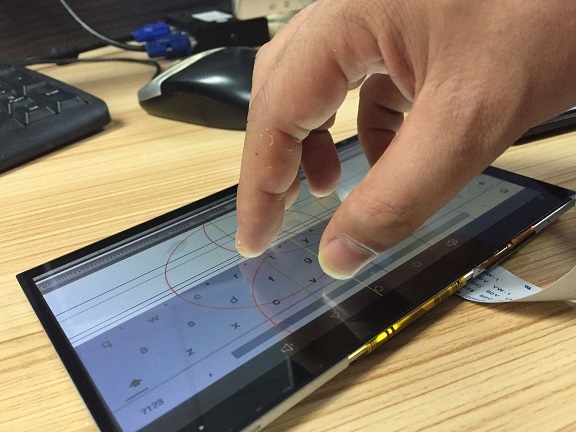 Hi,
I am happy for you that it works - but it is not so difficult with ANDROID.
Show us 1920 x 1080p native, with a Linux Kernel, HW acceleration please. 1280 x 1024p native, with a Linux Kernel, HW acceleration please. 800 x 600p native, with a Linux Kernel, HW acceleration please. So we can see how flexibel it is

we have update all source code for linux on github ,just waitting . when we ready ,will public soon.
Good, than you can also show us some pictures ?
Allwinner supports Android not Linux, it is no big deal to run Android on M3, You named it a credit card sized computer not a TV box, so prove us the difference. What about Linux drivers? Does GPU VPU drivers installed and HW playback or decoding and encoding works on Debian (Ubuntu)? Does Kodi on Debian work?
Exactly. And all you need to know how well A83T behaves with Android will be answered when you do a web search for eg. "a83t site:cnx-software.com". The SoC's target audience are morons that believe 'the more CPU cores you get the faster is everything'. 8 CPU cores and only one GPU (SGX544MP1) result in bad game and video performance running in Android. The quad core M2 with its A31s containing a SGX544MP2 with twice that much GPU cores should easily outperfom the M3 in this area.
SinoVoip claims the M2 (A31s with SGX544MP2) is able to use full 1080p HW acceleration: https://plus.google.com/106019790642761493951/posts/ZQECJy8ZwqE
Great news, yes? SinoVoip's engineers managed something even the manufacturer of the PowerVR GPU's was not able to do. Deliver HW accelerated video drivers for linux.
But let's watch closer. The display shown in the video has a very low resolution (1280x720?), then a folder gets opened with 3 videos. Two of them have short namens containing "1080p" and the middle one is just named "Maroon5-Sugar-music-video.mp4". And guess which has been chosen to demonstrate "full HW accelerated 1080p video playback"?
three videos so let's choose… the one with low resolution
Have a look at the 1st screenshot. The video is 26.2 MB in size and plays 5 minutes long. This is clearly no 1080p content but a really low resolution video decoded on the CPU cores.
(always know your target audience

)
In May 2015 full HD HW acceleration worked in SinoVoip's Ubuntu 15.04 image. And when the image has been released 3 months later it seems a little bit different: BPI-M2 New Image (Ubuntu15.04 beta V4.0) Release
And the best news is: SinoVoip hasn't learned a single lesson. With the M3 everything will be even worse
yes,i see, we just test all hardware function.
we have update linux source code on github, we will public it soon.
They promised to send you a sample after my doubt about their giveaway. Have you received the sample board?
Did they send you a link showing that?
Interesting. When will you be ready? 2016?
But my favourite in this thread is this here: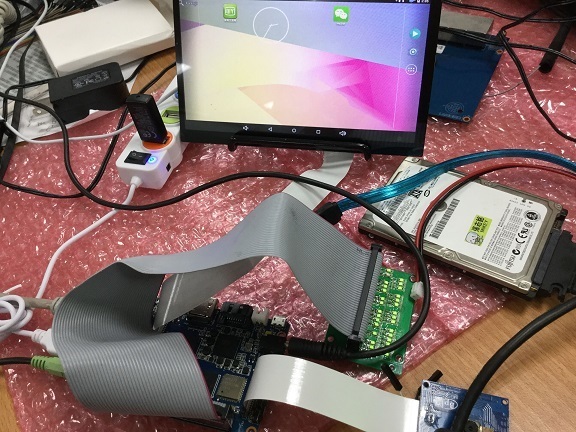 vs.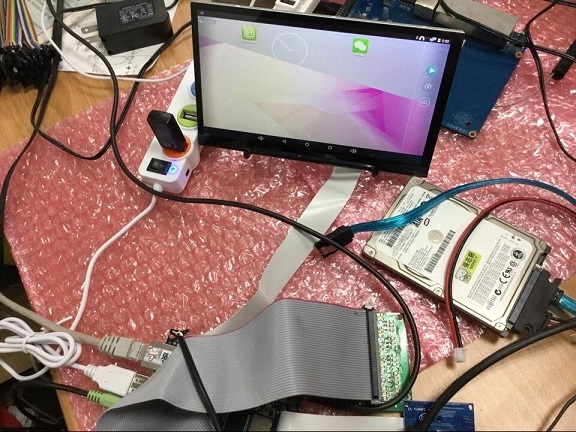 This is the 'proof' that Android on the M3 is able to access GPIO pins. Please spot the difference regarding the ribbon cable.

Hello,
I need some help to setup my 7" touch screen
this android image have support 7" touch screen by default.
what issue are you have ??