Release Note: 1.Kernel 4.1.6 optimized 2.Gigabit Ethernet supported 3.WIFI not supported yet
Image 23E9D52AD28DCC5ACCA9115C3B63B687
Download Link: Google
Download Link: BIDU
---
Picture: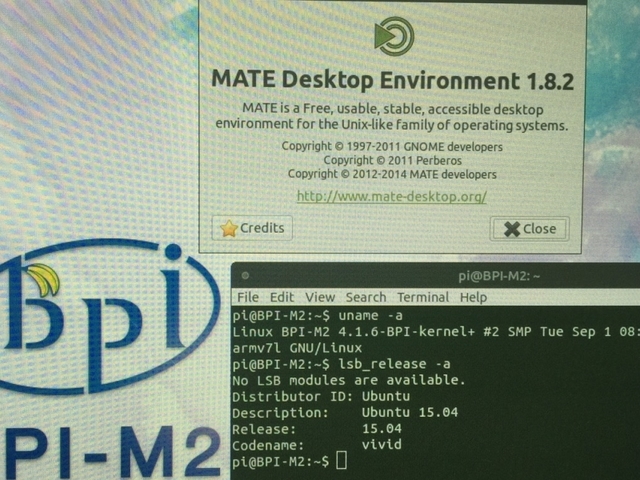 Could you please send a link with english texts?
Why? Tommorow they release a new image based on kernel 4.2 and next week with 4.2.1 and so on…
Instead of maintaining the OS images they release in a sane way and provide an upgrade path (so easy on Debian/Ubuntu – just provide .debs with kernel/libs/u-boot or even better a BPi-Debian-repository so kernel/u-boot upgrades can be done using apt) they want all the user to start over and over again every few days/weeks.
I wanted to control what's different to my own 4.1 image. And also I wanted to see, who has the nicer dektop background picture