Banana pi BPI-M2+ (H2+) SBC with allwinner H2+ chip design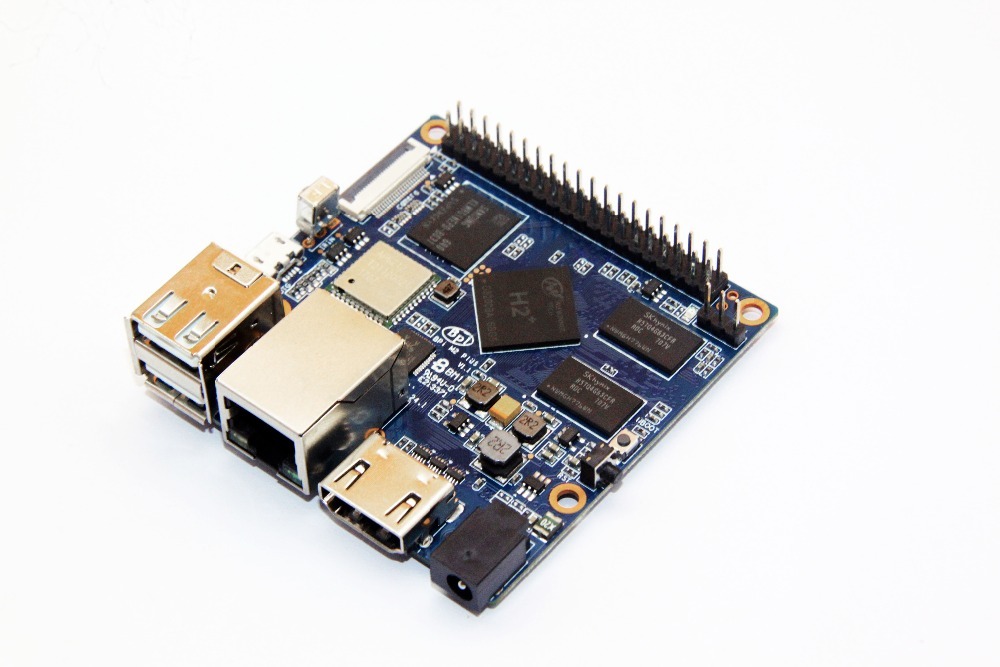 What is Banana Pi M2+ (H2+)?
Banana Pi M2+ (H2+ )is another ARM SoC powered development board that offers great computing performance in an ultra portable form factor. It is a 65mm square with Allwinner H2+ Quad-core A7 SoC and 1GB DDR3 RAM.
This board offers basic hardware interfaces such as USB, HDMI, USB OTG, DC, Gigabit Ethernet, WiFi, BT, Camera interface, and an 40 pin array.
The BPI-M2+ (H2+) is a development board that has the H2+ SoC, which is optimized for media consumption. The M2+ is meant to be set up as a media player or a Linux micro computer.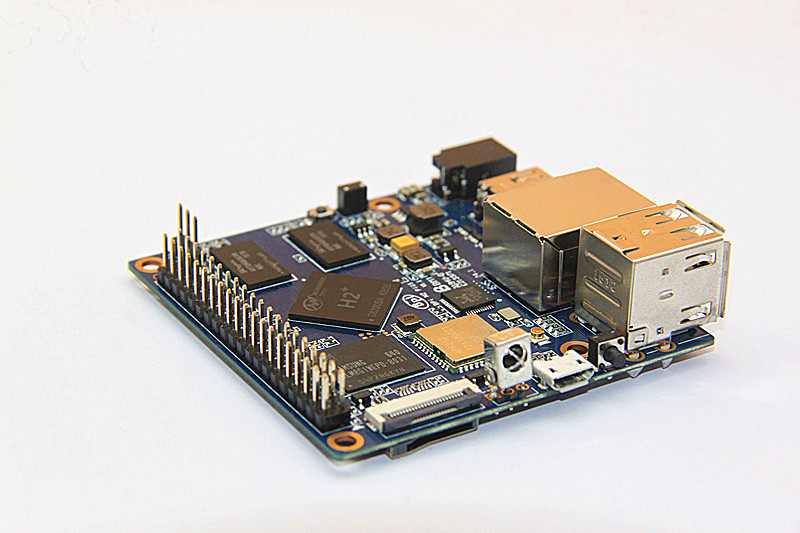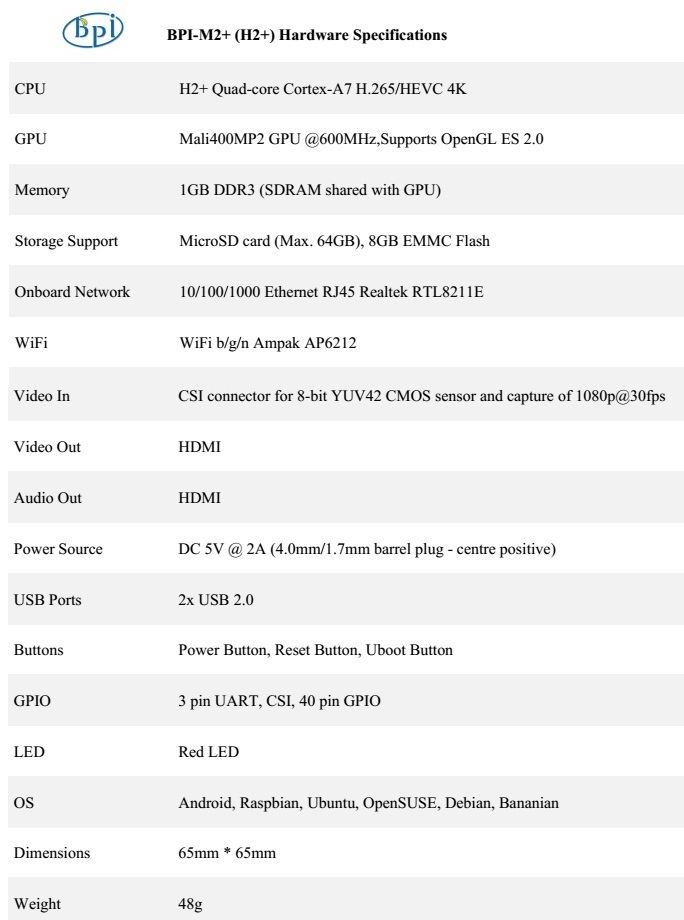 easy to buy sample :
note: all hardware size is same as BPI-M2+, just need replace H3 chip to H2+ chip