Allwinner SoC-Only 3-Mic Far-Field Dev Kit for Amazon AVS with allwnner R18 chip design
Project on Alexa Voice Service: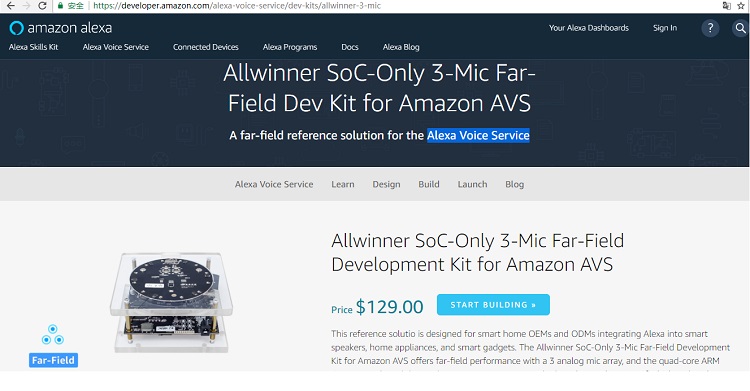 https://developer.amazon.com/alexa-voice-service/dev-kits/allwinner-3-mic
Allwinner SoC-Only 3-Mic Far-Field Dev Kit is Allwinner's official development board targeting at audio recognition field, which is certified by Amazon.Powered by Allwinner R18 Quad-core CortexTM-A53, Its rich features and cost-effectiveness make audio intelligence further close to our daily life. The key features are below: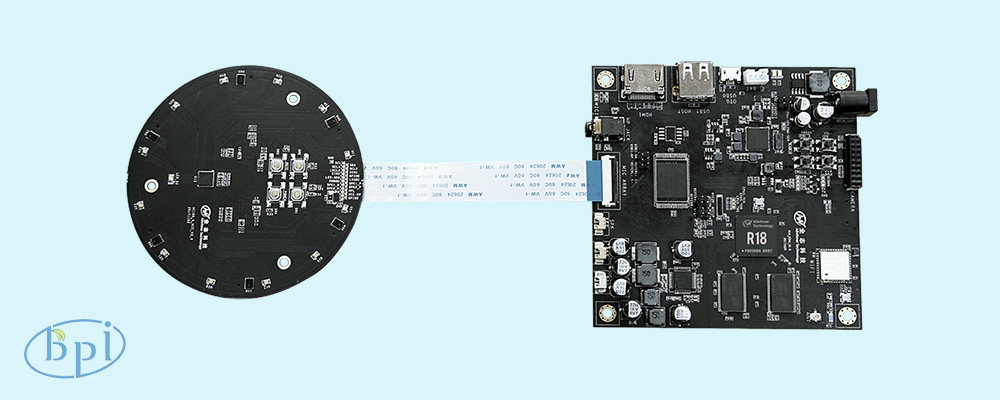 The AVS Developer Kit is a qualified device enables Alexa Voice Service (AVS) that allows developer to interact with Alexa Voice Service hands-free. It includes a 6-mic array and one base board that provides various peripheral interfaces. Services to play music, ask questions, set alarms, play iHeartRadio, news, sports updates, weather and more are available on this kit. With Gmems's front end algorithm, the developer kit is equipped with most advanced beamforming, noise reduction and echo cancellation technology so that your commands can be easily picked up even under noisy environment or during music is playing.
Integrates all AVS features on a single SoC
Supports for either Linux or Android
High performance with low power consumption *Reserves application headroom for non-AVS applications
Built-in battery-operated designs.
Supports 6 MICs both-side placement,configurable to 6/4/3/2 MICs
Dev Kit Specs: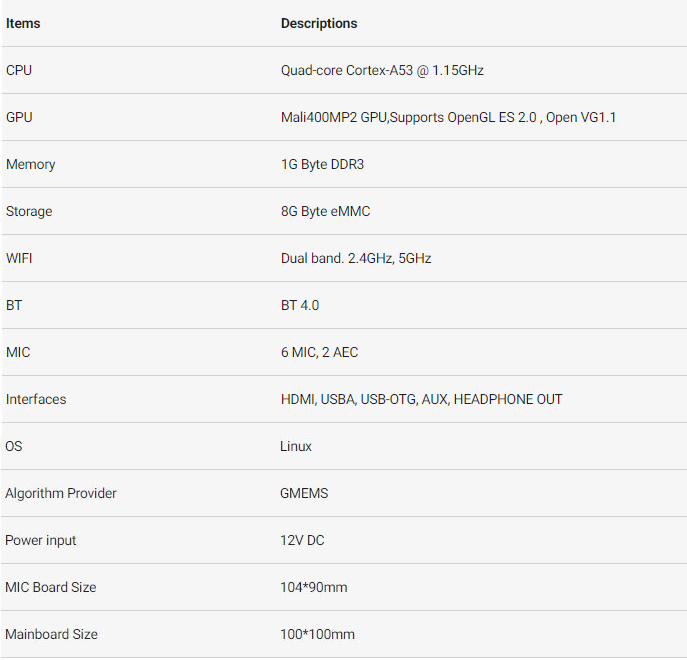 In The Box
Allwinner SoC-Only 3-Mic Far-Field Dev Kit comes with three components - mainboard,MIC board,Flexible interconnection ribbon cable and copper pillars, power adapter is not included.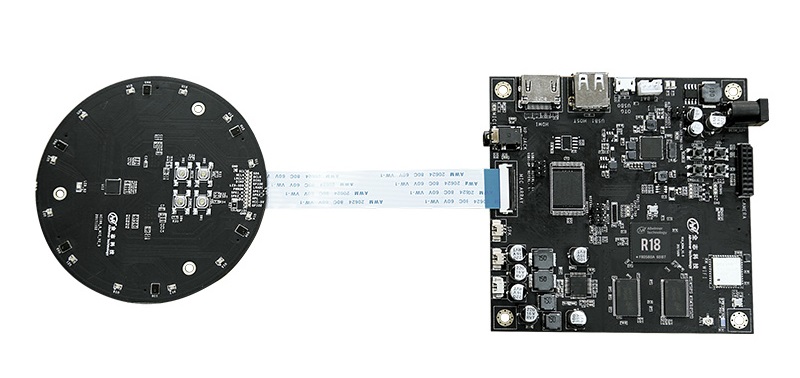 gitbook online documents and quick start guide:
https://bananapi.gitbooks.io/banana-pi-open-source-project-ai-design/content/aiworld-software.html
Allwinner official website :

http://allwinnertech.com/index.php?c=market&a=index&id=59
Allwinner SoC-Only 3-Mic Far-Field Dev Kit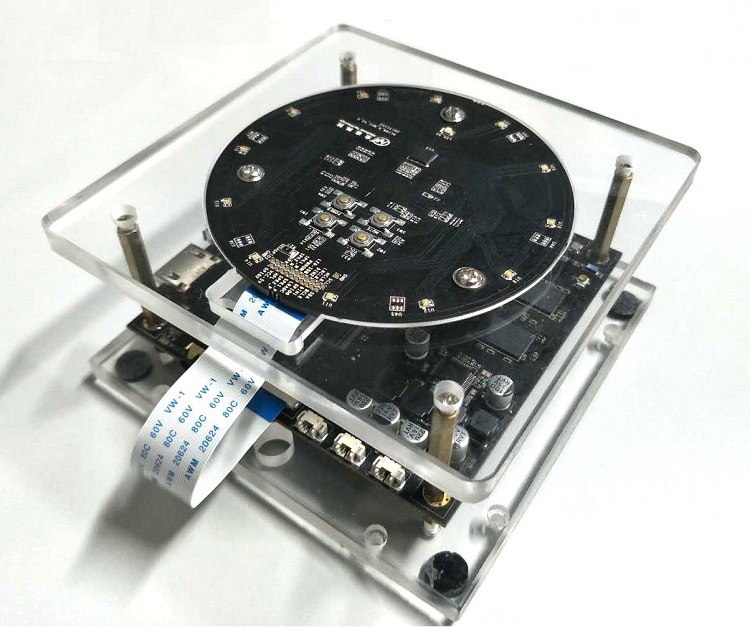 image download link: