very thank Chungi Fu shre this project.
[custom building] machine learning knn classification algorithm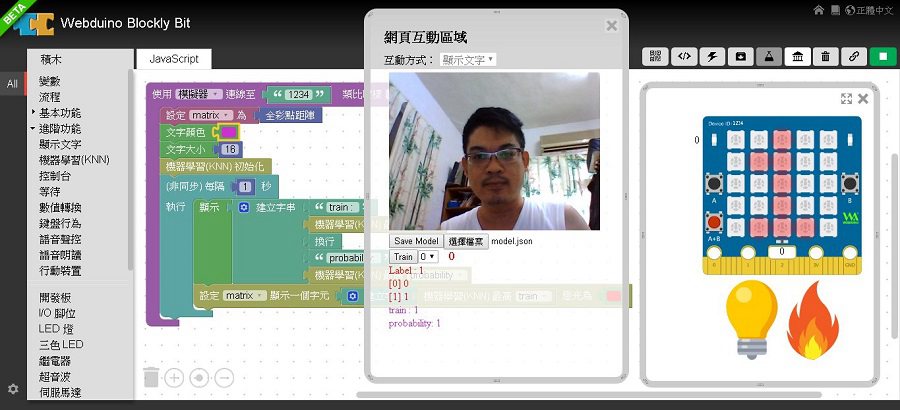 Set Blockly:
https://fustyles.github.io/webduino/knn-classifier_20190608/blockly.json
webduino Smart board:
https://blocklypro.webduino.io/#RrdNJ5Jnpb
BPI:bit for webduino board:
The training model can be filed and loaded!
Can be used to train identification through for smart self-driving car,
But the memory of the pen is too small to cause the web page to die!
If you can't execute it properly, the main console shows that webgl does not support this device!