I imaged the BDI with the burn tool I downloaded from this website…How do I fix it?
just setting it to english:
select this menu. and setting it to english.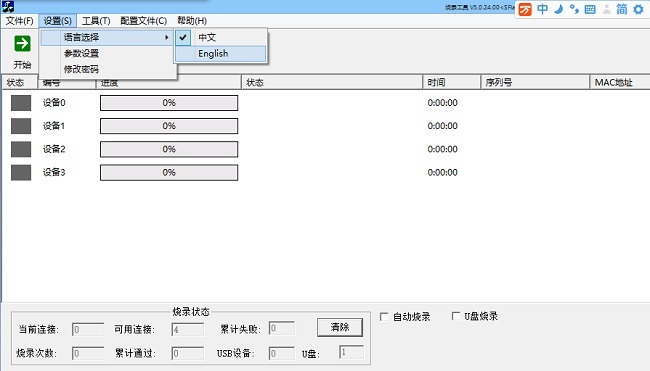 Thanks for the tip but the burning tool is in English, it is the web interface that is in Chinese. Just to be sure, I re-burned the image with the settings a shown in your post.
you download 3.0 version???
That was it. When I upgraded to 3.0, everything was fine.
Thanks
you are welcome , hope you can share your experience on our forum

Hi,
Sorry to use an old topic, but I have the same problem, and cannot find the latest firmware on the web (the download page seems to be disabled)… is there someone who can help ? Another question about firmware upgrade : is it possible to flash the firmware without a windows PC ? (for example using telnet directly on the Banana Pi) ?
Thanks Meg