Unable to start / get to work Android. I have tried everything, either do not start all, or stop it at: 1.266713] reg = 0x330800
IMAGE FROM BOOT: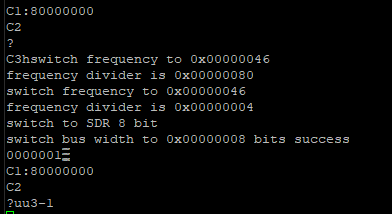 I used BPI-COPY (1.3.3 & 1.3.4) and all the various Android images from BananaPi to install. Nor not work.
One Android image that worked was Android 7 (GSM) but only on the SD card, nothing else work. But nothing work, not even an Ethernet port, hence completely useless.
Can the motherboard be damaged?
2 years back when I used another BPI-W2 and Android on EMMC via BPI - COPY worked, can there be a problem on the motherboard side??
"I have really tried everything but android on EMMC still does not work, so I dared to speak to you and ask for help.".
Please, could someone help me or wrote how to install Android on this device?
Thank you for any possible advice. Please, come on boys.