The 2nd Allwinner-BPI Campus Maker Tournament (Banana pi & Allwinner)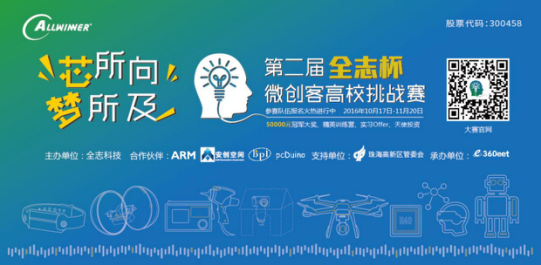 Allwinner started its second campus maker Tournament with banana-pi, promoting their latest chip R40 with development board M2 Ultra. This nationwide tournament will cover 100 universities,and 200 teams will be selected. Contestants can choose any subjects,but AI based subjects will be preferable. The tournament goes through quarter-final, semi-final, and final. Banana Pi as sponsor will introduce M2 Ultra development board, provide technical guidance and know-how to contestants throughout the tournament. Promotion itinerary:
Tournament itinerary:

Visit http://event.360eet.com/2016/Allwinner/ for more information.
Banana Pi on-site: