Hi. Got DFP-34X-2C2. And it worked with BPI-R3. But then I picked LAN_SDS_MODE = 4 (default was 3) on sfp module. And now I can't connect to it.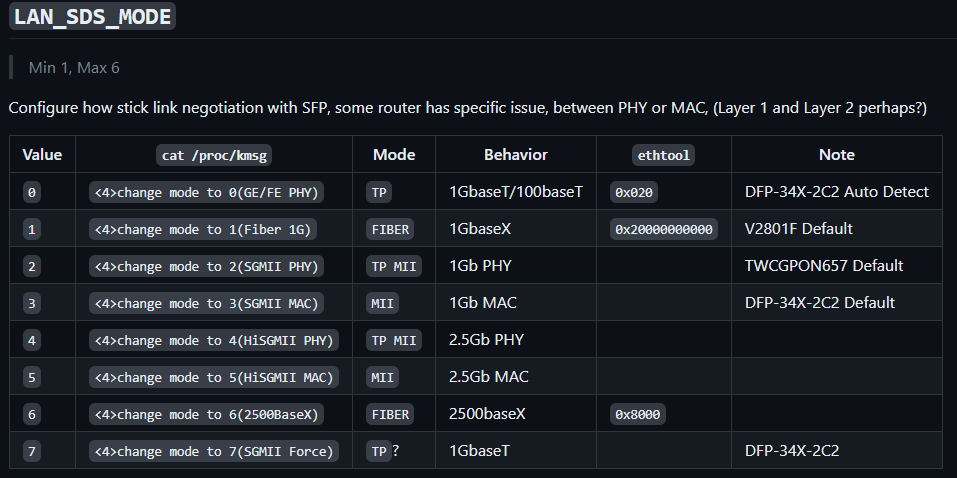 Can I connect somehow to that module now? Does BPI-R3 support this "HiSGMII PHY" mode?
Here is ethtool eth1 output: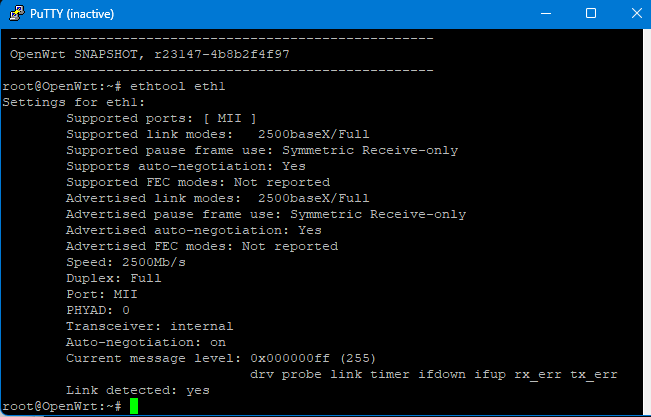 I says "Link detected: yes". So why can't I connect to it?