Petition to refine hardware support information
We have been collecting information for users who have purchased the BPI-W2 motherboard that the manufacturer sells as a possible media center because of the ability to install the Android operating system.

The problem is that there is a version of these motherboards on the EU market that are not supported by Android and their installation is not possible. Accumulating users who try to install this operating system on the system board will get a "kernel panic" back, crash, or other BOOT blocking errors. Most in the model that starts with the number "19" returns:
end Kernel panic - not syncing: VFS: Unable to mount root fs on unknown-block(0,0)
Only the GMS version can be installed on the SD card, but the system will say "crash" or the peripherals will not run as an Ethernet port, so it is unusable for any use of multimedia.

Last week we tried 10 BPi-W2 boards and the model on which this operating system was installed is version V1.0 or V1.2 under "18 **". (so most motherboards do not show this anomaly) All 8 motherboards tested, starting with "19–", were unable to run the Android operating system.

In the moment, we have nearly fifty people back, who meet this anomaly in the for the motherboard with the designation "19xx".

SinoVoip that we have contacted several times does not comment on this.

To make this petition possible, we need a certain number of people to suppress Sinovoip to refine this essential information in public sales in the European Union, as it is misleading information - Article to the commercial law L211 & 621
If you purchased a BPi-W2 model in the EU on which you cannot install the Android operating system listed as compatible in the manufacturer's description, please leave the first two numbers of your W2 base board (see illustration).
Model on which Android works V1.0 → V1.2 "18"::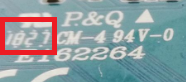 Model on which Android returns Kernel Panic V1.2 "19"** and → above :
: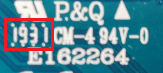 The purpose is not to damage the manufacturer's name and for the time being it is not justified information, but only where the error originated and whether it can be corrected.
(I repeat, for the time being, it is not a subordinate information and the return of people with this problem is a minority)
Thank you for your understanding and we wish you a nice rest of the day.