Hello Everyone,
I want to burn SDcard after successfully compiling the bpi-m5-bsp files. But I am confused about the guide: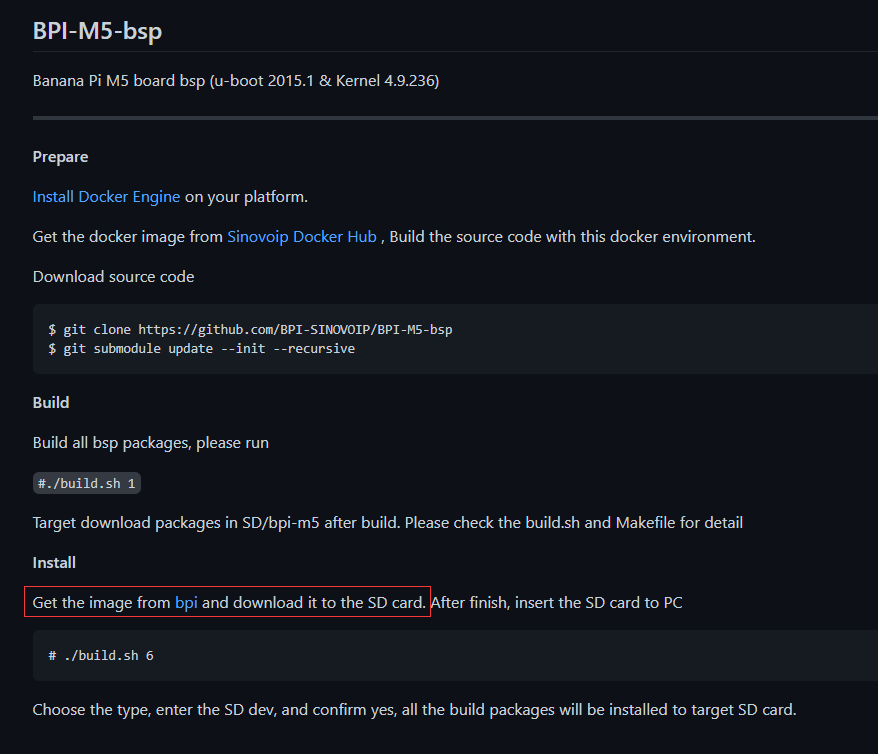 So what's the meaning of " Get the image from bpi and download it to the SD card." ?
In addition, I meet an issue when I copy the SD files to SDcard and run "build.sh 6".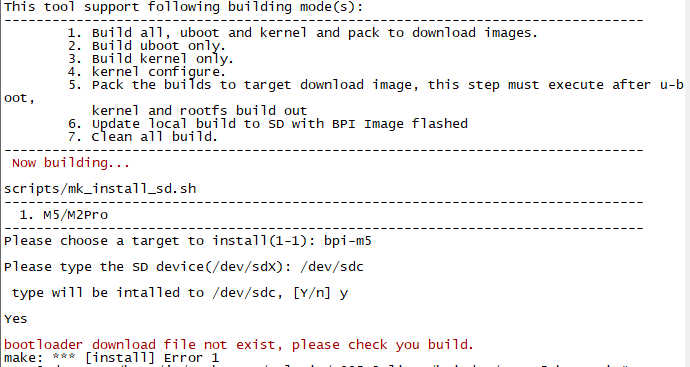 Would appreciate your response.
Thanks!