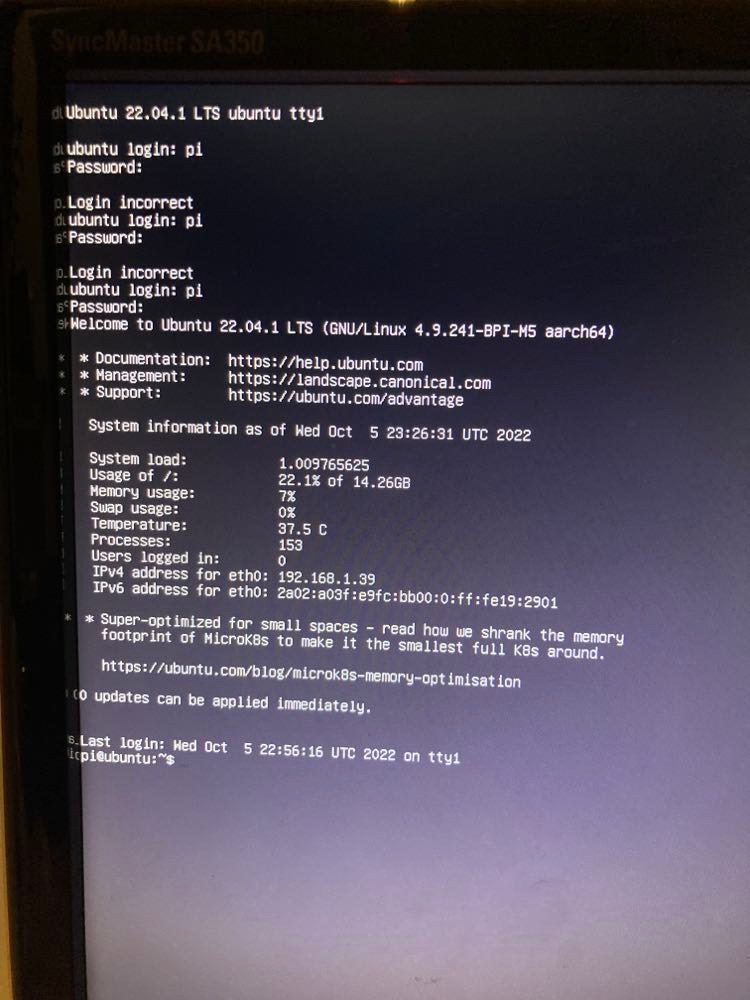 Hi, i installed Ubuntu from: "https://download.banana-pi.dev/d/ca025d76afd448aabc63/files/?p=%2FImages%2FBPI-M5%2Fubuntu%2F2021-06-21-ubuntu-20.04-server-bpi-m5-m2pro-aarch64-sd-emmc.img.zip"
This unzipped it and installed on my SD with "Win32 Disk Imager". I already did updates en upgrades. When I see other video's, then i see they go immediately to the main screen. I don't go further than the login.
First i wanted install Debian, but i had the same. Then i try with Ubuntu. Probably i forget something to do?