BPI team About The Chinese traditional Spring Festival(2017) holiday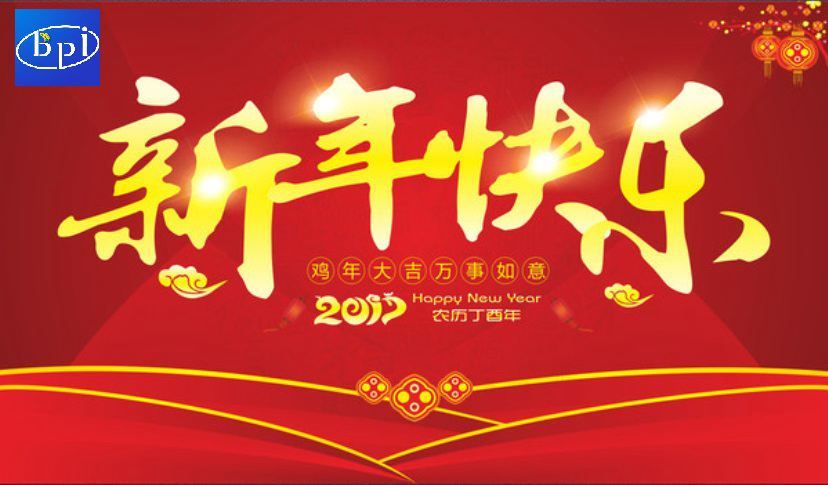 Dear Sir/Madam,
The Chinese traditional Spring Festival is coming. We will have vacation from 23th,January to 3rd, February.
We will back to work on 4th, February. Kindly note that your emails can be received normally, but will be handled after we back to work. If urgent, please call the related staff. And if have any urgent needs of the products in recent days, kindly suggest finish the order before 21th, January,then we can prepare the products for you before our holiday, thank you!
The best Wishes to you and your dear family!
Best Regards
                     DUANGDONG BIPAI KEJI.CPA.,LTD