I am a long time user of the W2 boards. I got a R64 recently but it won't speak to me. It looks as if there is no u-boot in it, screenshot below is what I get on power-on/reset.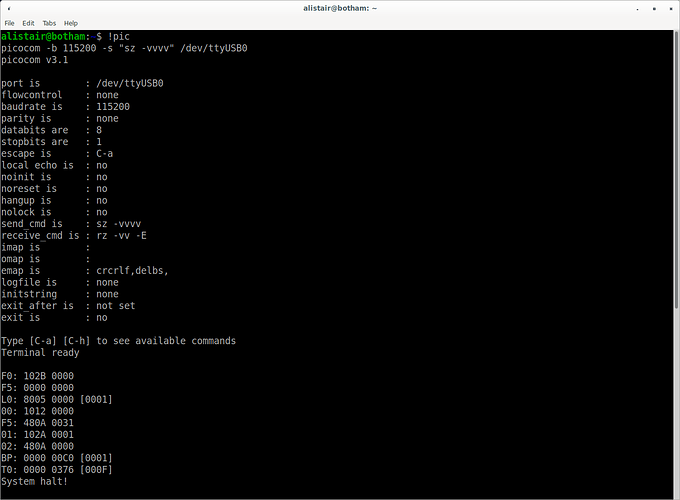 I.e connect USB UART to board, run picocom, press RESET (quick press, hold for 5, 10, 20 seconds, all combinations), all I get is a register print-out and HALT.
I am thinking that there is no u-boot in the ROM.
Any hints on where to look next?