[BPI-R64] Image builder Ubuntu and Debian Update 18-09-2021:
I have pushed the second release candidate of my image builder for R64 on github.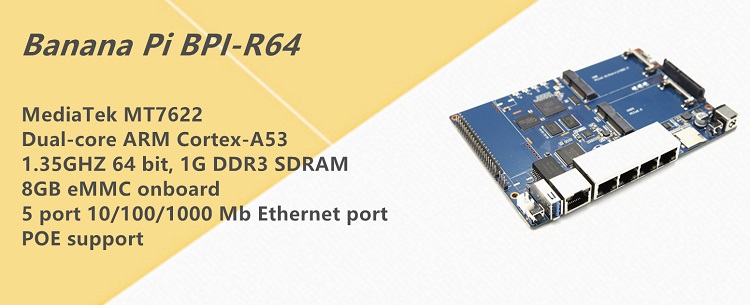 It builds an image from scratch for running Arch Linux, Ubuntu or Debian on the R64. Thanks to Frank-W for his work, which helped a lot!
There are also pre-build images ready for download, see assets in the release. You can use these images as try-out. If you like it, then you can use the script later.
Note: With the emmc version, wan only works with bootswitch set to boot from emmc first! (see closed issues)
Download v1.0-rc1 Arch Router Emmc version (161MB)
Download v1.0-rc1 Arch Router SDmmc version (161MB)
Major update 18-09-2021
Boot without U-Boot (by default, it is an option)
Root is now F2FS File System, this is specially designed for devices that use Flash Translation Layer, such as mmc devices.
Enabled sd high speed mode on emmc/sdmmc in ATF.
Kernel 5.15-rc1, now with IVL bit fix and DSA cpu assisted learning.
Major update 31-08-2021
Able to install Arch-Linux, it is also now the default. Guess the repo needs a name change.
Using systemd's dhcp server.
Using systemd-resolved
Many other small changes
Banana Pi BPI-R64 open source smart router: