BPI-R2 ubuntu 16.04 with kernel 4.4.70 function test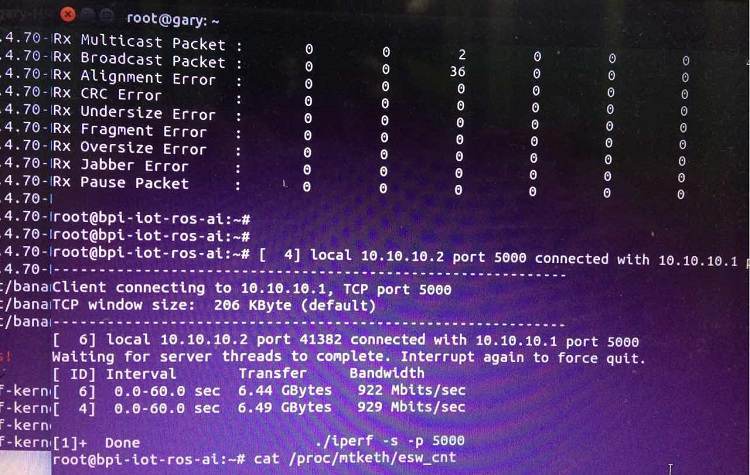 eth0(LAN) test speed .
what is updated and improved against BPI-R1?
The number following the character 'R', it's now a 2 and not a 1 any more.
Apart from that this device is completely incompatible and since the manufacturer is too stupid to provide schematics or sources we'll know what's wrong this time again only after the product has been shipped already: http://linux-sunxi.org/Lamobo_R1#Powering_the_board
Indeed as you said, I also thought sinovoip is FAKED open source hardware vendor so far. I also blame their bad behavior: they always getting something from the community, no want to contribute anything back and no any listening from the crowds.
But I should choose to wait certain time for their this time MediaTek-brand newly board. Because i thought sinovoip should not be the fool enough to put so many resources to build something new.
If they can continue to cheat us getting money with a few changes on R1 board, why they use different SoC and make a completely new board??? that no makes sense
I guessed they should know they can't get support from the previous vendor. even I guess those vendors also won't put many resources investing to home router probably likely as Broadcom are acquired by Avago, which should cause some policy have been changed since that. So Sinovoip changed their mind trying to get support from MediaTek.
And I also found Openwrt seems to have support for the MT7623 on linux 4.4 and LEDE on linux 4.9 also, MediaTek official is self-publishing upstream driver include MT7623 and next chipset, including a dts having support for bananapi r2 [1] and vendor prefix also added [2]. Everything looks better than before.
It seems it's good news for this kind of FAKED open source hardware vendor and for us to get free support from the upstream driver.
[1] https://patchwork.kernel.org/patch/9700753/ [2] https://patchwork.kernel.org/patch/9718575/
yes ,we get many many support from MTK , and they help us to do many development on mainline kernel support . and we have send our sample to open source community. try to get support from community.
when we ready , we maybe need to send a sample to you .
and hope you can help us . for hardware design. we must to test,and optimize all hardware design, so we do hardware 1.1 version.
Nothing has changed, for community to be able to help you… you just need to
i am waiting for hardware 2.0
The next version should be v1.1. I hope that the document and schematic could appear as well when the v1.1 is released. Otherwise, Charles will complain again that should make sinovoip crazy

haha . let us crazy : the first man : TK . second:charles.