I was reading the mPCIe pinout of BPI-R2 and noticed this: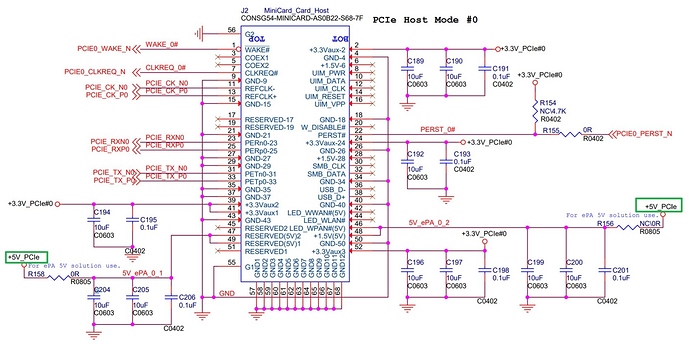 And according to the mPCIe 1.2, pin 48 should be +1.5v instead of +5v, and pin 46 should be output, instead of a +5v input.
I also noticed all +1.5v inputs are NC in the minicard slot (except for 48, which is connected to +5V).
Wondering why the circuit designed like this, and also want to know what is "ePA 5v solution use".
Thanks.