This product adopts BC95 module to access NB-IOT network. The MCU adopts STM332 chip, the module is debugged through the serial port, usart2 is connected to NB-IOT module on STM32, and usart1 is used as debugging interface.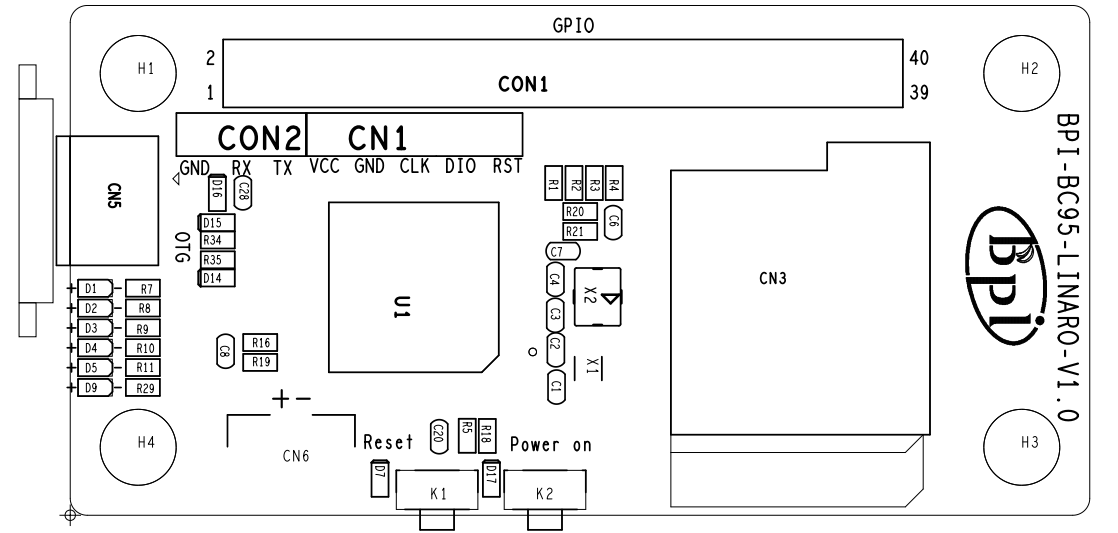 Development board schematic: BPI-BC95-LINARO-V1_0 20170602-NITROGEN.pdf (124.9 KB)
And we prepared two versions of the test program, one of which is through the debug serial port debugging, the other is through the USB virtual serial port debugging.
debug serial port: http://forum.banana-pi.org.cn/forum.php?mod=attachment&aid=MzE0OHw3ZjY0NDFkM3wxNTExMzQyNjI1fDB8MjIwMA%3D%3D
USB virtual serial port:http://forum.banana-pi.org.cn/forum.php?mod=attachment&aid=MzE2Mnw4NmRmMGYyY3wxNTExMzQyNzIwfDB8MjIxNQ%3D%3D
IDE : MDK5
The above code Author:tianyu(Geek)
Original Address:
http://forum.banana-pi.org.cn/thread-2215-1-1.html
Chinese Forum is for the record, please go to github the link
gitbook online document and user manual
https://bananapi.gitbooks.io/bpi-accessories/content/en/bpi-nb-iot-linaro-96boars-with-quecte-bc95-module.html