BPI-MT7615 802.11 ac wifi 4x4 dual-band module Mass production version,All rf tests passed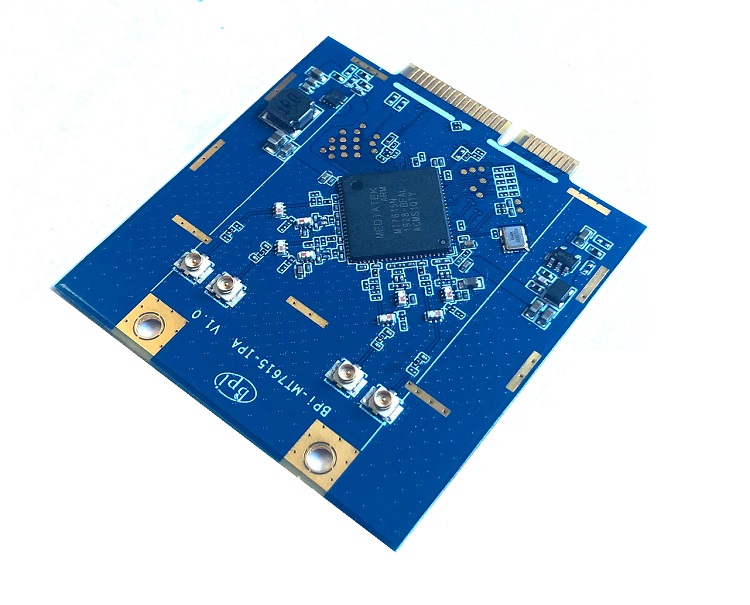 about MTK MT7615 chip:
MT7615 is a highly integrated Wi-Fi single chip which support 1733 Mbps PHY rate,It fully compies with IEEE 802.11ac and IEEE802.11 a/b/n standards,offering feature-rich wireless connecivity at high standards,and delivering reliable,cost-effective throughput from and extended distance.
MT7615 supports concurrent dual-band operation at 5GHz and 2.4GHz band(DBDC,Dual-Band-Dual-Concurrent0.It enables diversified applications that require one link at 2.4GHz band,and the other at less crowded 5GHz band simultaneously.
With the advent of 802.11ac,multiuser MIMO(MU-MIMO) is defined. Mt7615 supports MU-MIMO with defferent configurations.An AP is able to use its antenna drrays to transmit multiple frames to defferent clients at the same time and over the same frequency spectrum.
front and back: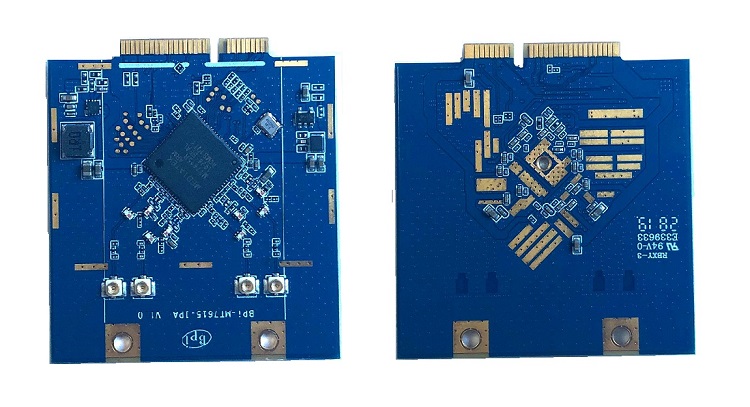 upstream driver link
https://git.kernel.org/pub/scm/linux/kernel/git/next/linux-next.git/tree/drivers/net/wireless/mediatek/mt76
wiki page , we will keeping update:
http://wiki.banana-pi.org/BPI-MT7615_802.11_ac_wifi_4x4_dual-band_module
if you want to buy sampe :
for more please send mail to [email protected]