BPI KEJY's tie-up activity with ICKEY Forum of free BPI-M3 give-away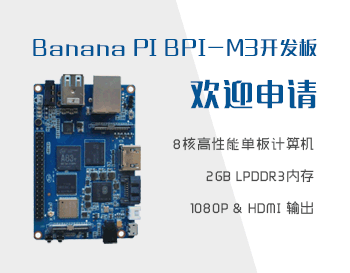 with a view to boost the development of domestic open source project, BPI KEJY is doing a tie-up activity of BPI-M3 free give-away with ICKEY Forum.
Activity requirements:
After receiving the development board kit, participants should start studying and evaluation of the kit and then post articles in banana pi discussion area sharing their trial using procedure and their understanding of the board. The post content can be but not limited to the first impression or comment of the board, comments of each individual modules after trial testing,series of how-to-start articles.
more ,please see ICKEY forum: