BPI-F2S new image:Raspbian buster 2019-12-26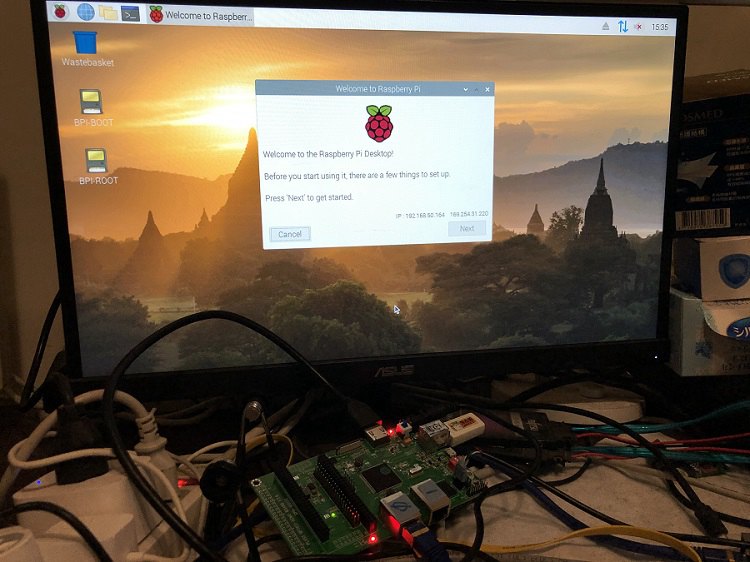 image download link:
https://drive.google.com/drive/folders/1pZ8ty-qSJXV_KTpfHcITcnYC0paOmVY-
Is it possible to use this image on a banana pi M2 Zero ??
If not how did you proceed to create this image ??
There are better images. Far better.
Any Raspberry pi raspbian images ??
How can I build my own ??
I used the BSP software on a raspbian buster image and no good result.
A.L.
I saw at the top of the post a version of raspberry pi raspbian buster running on a BPI-F2S.
Is it possible to replicate it on the february issue of raspberry pi raspbian Buster ??
When i see Armbian or Ubuntu it scares me.
I tried to build a raspberry pi raspbian buster february 2020 issue with the BSP product.
I get an error at line 53 of the makefile and I cannot get over it even looking at the doc available on the
internet.
This is what you should be afraid of. Its a scam.
No
???
Below the fake picture is a link to a .img.zip file which I downloaded.
I installed the img file on a SD card and ran it on a RPI 4 since I do not own a BPI-F2S.
Is it possible to puschase a BPI-F2S and where and at what price. ??
Then I repeat my question is it possible to modify that image to run on a BPI-M2Z ??
So how do we put the image to the onboard eMMC ?
Hi Igor, I agree Armbian is better and I'd like to use it with this board. Am I right though that there is no support for the SP7021?
Will you cover the time / work that needs to be done to move support on the Armbian level? Several months, several people, full time. If not, this is the only conversation on the topic. You can try this way https://forum.armbian.com/topic/6617-the-purpose-of-this-subforum/ but chances that we will sponsor this work are 0. Project has limited resources.
I am loading this image in Banana Pi BPI-F2S. but not able to connect it with wifi using wifi stick. Also sudo reboot command is not working.
Please find below link of wifi stick which i am trying to use in banana pi F2S:
Please help me.