It adopts QCA9531/4531 qualcomm SOC chip. Support Linux operating system and OpenWRT and custom development, is the integration of 802.11 b/g/n WIFI solution, can be widely applied to intelligent devices and the application of cloud services, including cable, 4 g WIFI wireless, wireless camera, AP, routers, DTU industrial 4 g router, no one to sell machine, etc.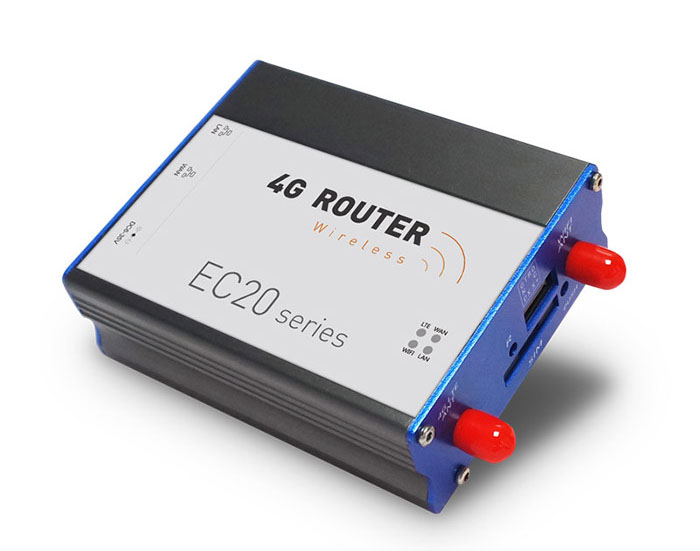 main application fields
Network of things application
WIFI smart home
WIFI Security monitoring
Industrial control
Consumer electronics
wired to wireless *4G to WIFI Shared
Wireless camera
HD AP
4G LTE Router
Vending machine
portable WIFI AP
main features are as follows:
(1) super small volume, length and width only 85mm 50mm.
(2) industrial-grade protection interface for easy installation.
(3) SMA interface.
(4) wide voltage dc6-35v power supply.
(5) wired + wireless router scheme
(6) support 802.11b /g/n protocol, up to 300Mbps.
(7) wired support 1WAN or 1LAN, 10M/100M adaptive.
(8) moderate RF power consumption.
(9) onboard 128MB DDR2 memory, 16MB FLash.
(10) 480Mbps high-speed USB interface.
(11) 1-way UART (DTU).
(12) TCP to serial port.
(14) rich GPIO.
Hardware spec: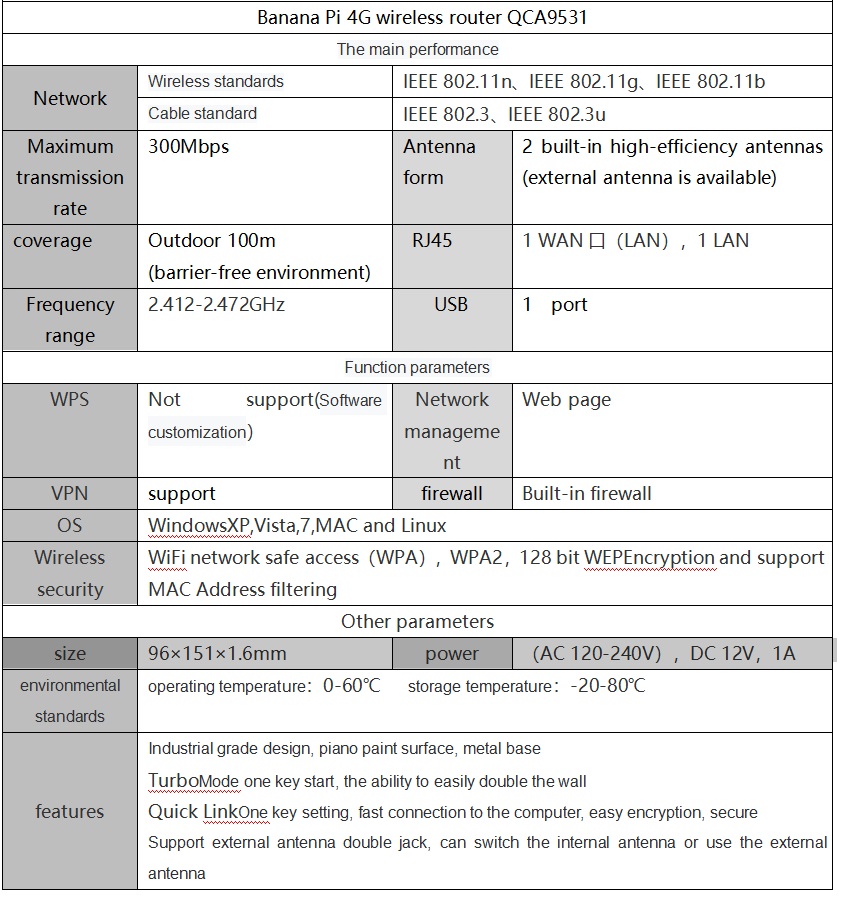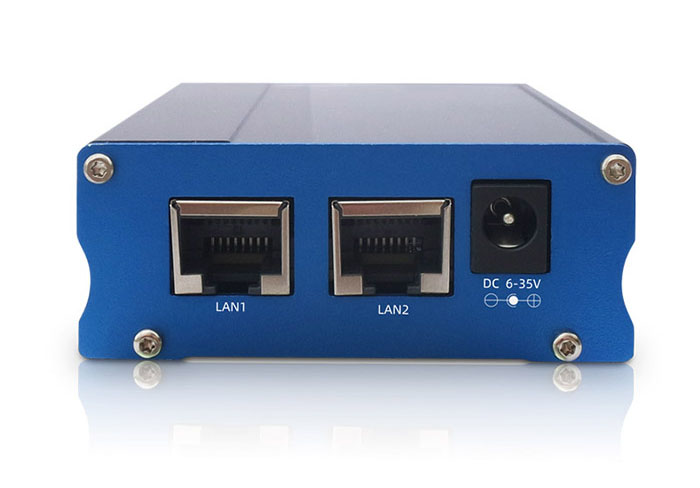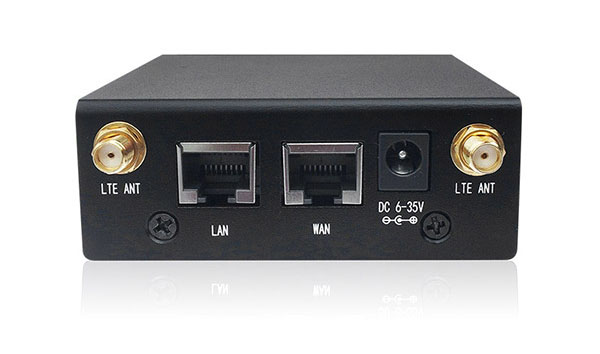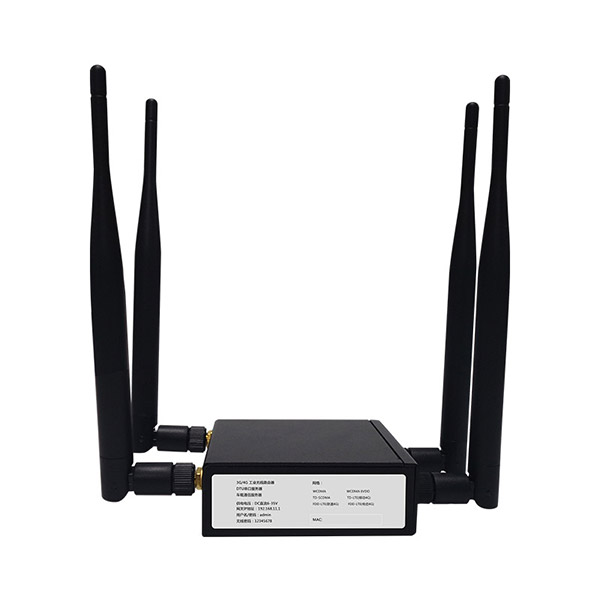 welcome for OEM&ODM , please contact : [email protected]