We have used the vendor provided image taken from the link in the wiki page https://download.banana-pi.dev/d/3ebbfa04265d4dddb81b/files/?p=%2FImages%2FBPI-R64%2FUbuntu18.04%2F2020-12-20-ubuntu-18.04.3-bpi-r64-5.4-sd-emmc.img.zip&dl=1
We are running the system from the SD card since we were not able to find any support for EMMC. We observe the entire system to be responding extremely slow to any Linux CLI commands. To provide and example we have provided the screenshot of the CPU utilization and time taken in running the netplan utility in raspberry pi 4 and banana pi r64. We have used the /usr/bin/time command for profiling the time and memory requirements for netplan utility.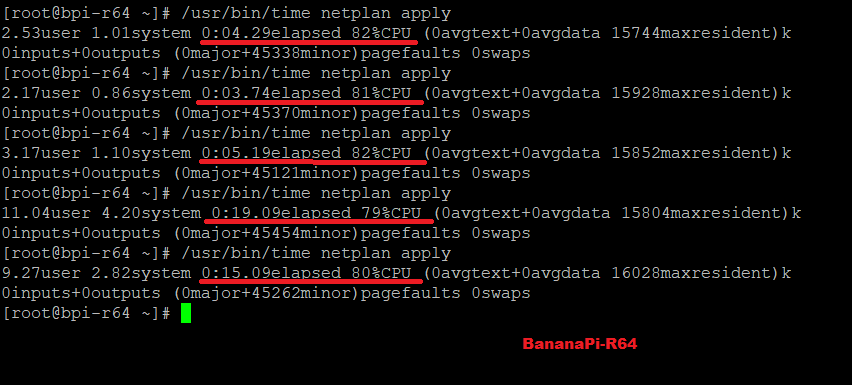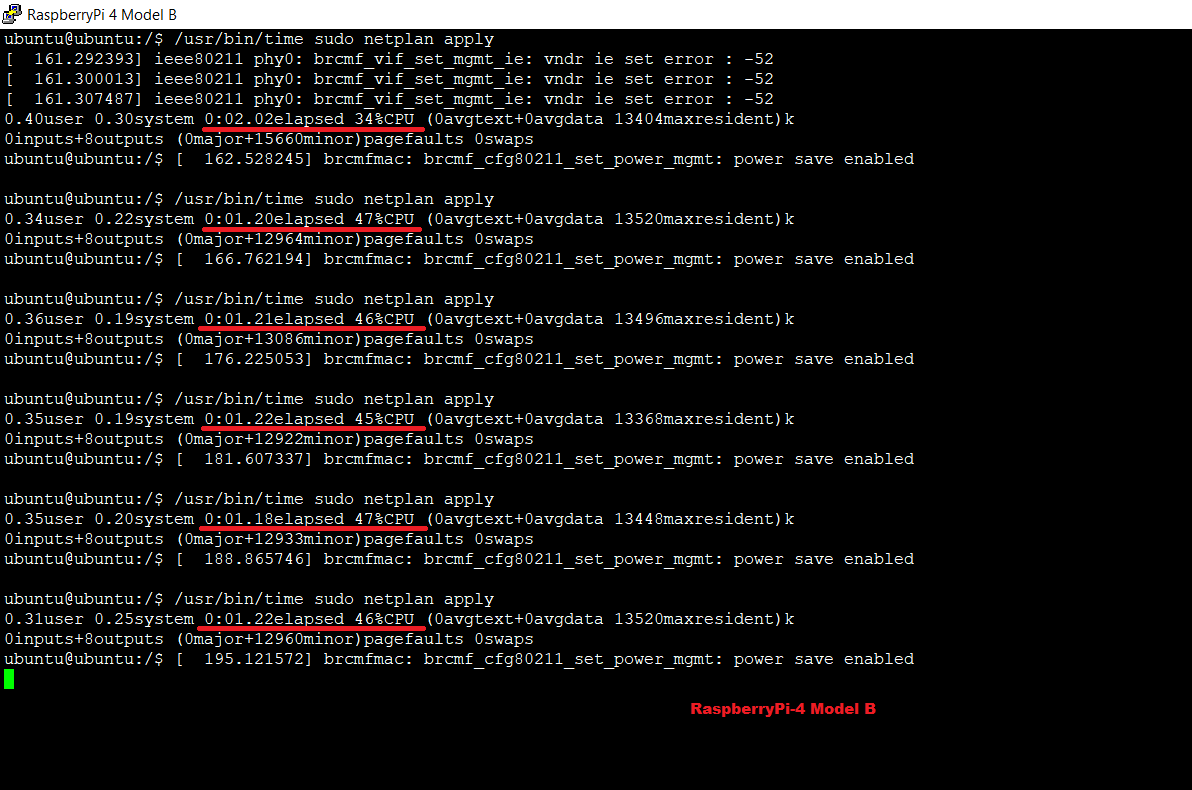 Please let us know is more information is required to debug this issue. The above provided images are only representing an example and the slow performance is prevelant across the system.