THE ARM INNOVATOR ASIA TOUR!
Join Arm and Hackster this June as we search for the best innovators in Asia!
The events will feature keynote speeches from global industry experts and talks by Arm's Silicon and Cloud partners about their technologies and opportunities for innovators in the region. We'll then turn the tables and give the stage to you! We want to hear about ideas, projects and products you've built using Arm technologies.
Justin chen (Banana Pi Co-founder ,Banana Pi Software Manager,Foxconn) will attend activities .(Taipei, Shenzhen).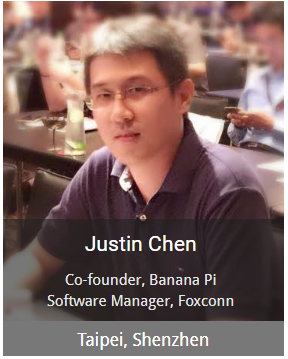 Justin Chen will share Bananap PI open source hardware at the event.And want to interact closely with developers
More about :