Banana Pi BPI-R3 with MediaTek MT7986(Filogic 830) public sale for 89.5 usd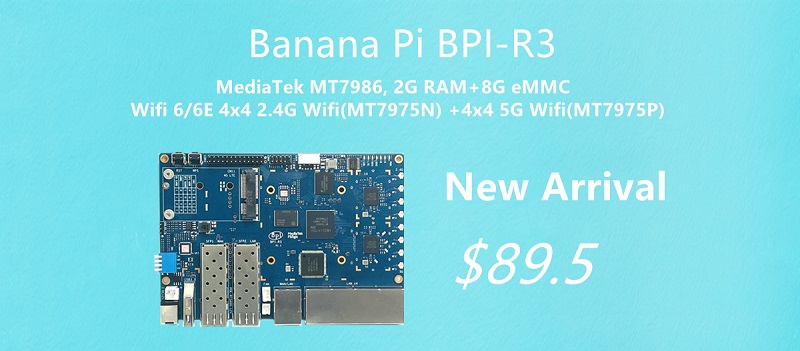 easy to buy sample:
buy sample from Official Taobao shop
buy sample from Official Aliexpress shop
or contace us : [email protected]
Banana Pi BPI-W2 Nas Router board with Realtek RTD1296,Realtek RTD1296, Quad-core ARM Cortex-A53,Mali T820 MP3 GPU,2G DDR4 SDRAM,8G eMMC flash,now just sale for 65 USD.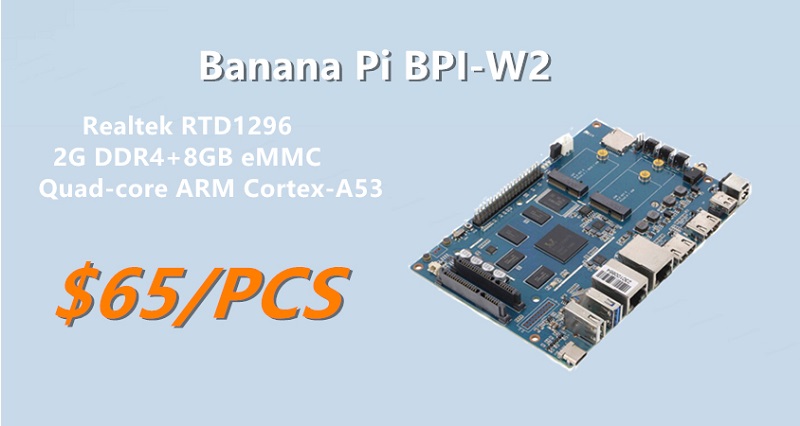 Banana Pi BPI-M64 with Allwinner A64 Quad-Core ARM Cortex A53 64-bit chip,2 GB DDR3 RAM and 8G eMMC,new price just sale for 45 USD
Banana Pi BPI-Leaf-S3 with ESP32-S3 design for STEAM educaton and IoT ,now ,just sale 5 USD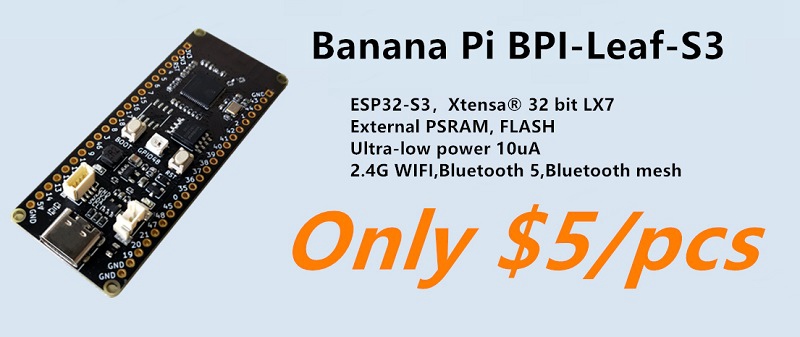 Banana Pi BPI-M1 with Allwinner A20 chip design with 1 GB DDR3 memory.1x SATA interface.1x Gigabit LANnow just sale $26/pcs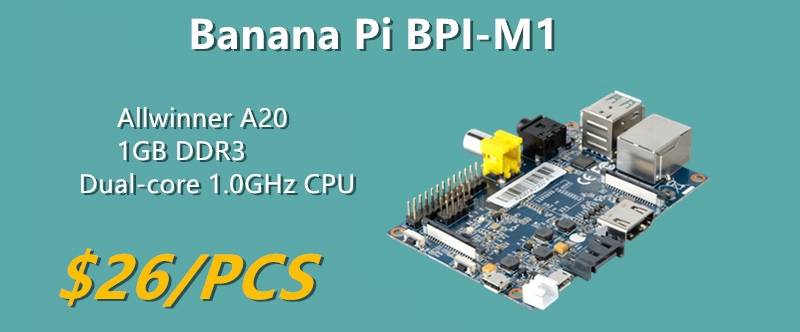 Banana Pi BPI-M2 Ultra with Allwinner A40i chip design,2G RAM and 8G eMMC onbord, WiFi (AP6212) & Bluetooth ,now just sale 46 USD/pcs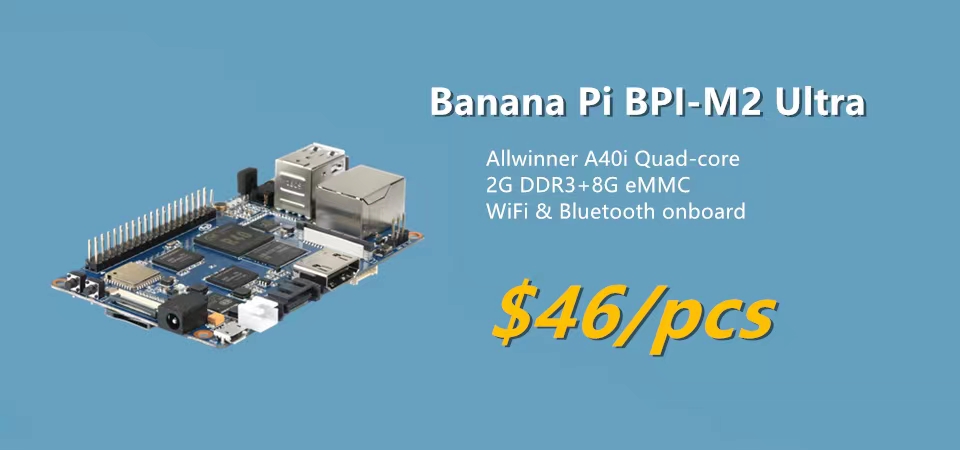 Banana Pi BPI-M1+,AllWinner A20 dual-core SoC at 1GHz, 1GB of DDR3 SDRAM, Gigabit Ethernet, SATA, USB, and HDMI connections,onboard WiFi g/b/n. just sale 29 USD now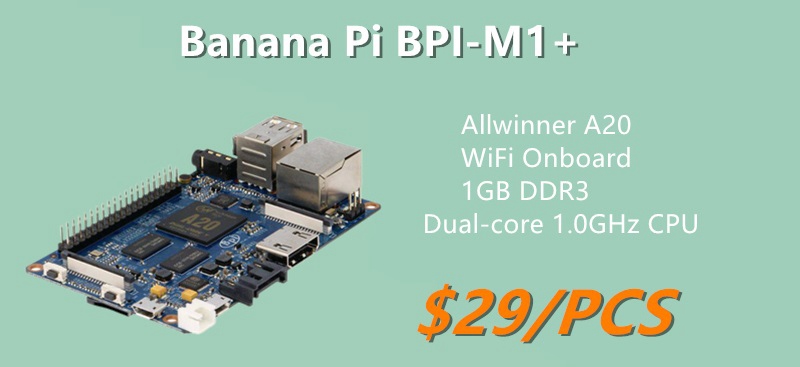 Bananna Pi BPI-P2 Maker board , base on BPI-P2 Zero board , without eMMC and Wifi onobard ,just sale 17 USD .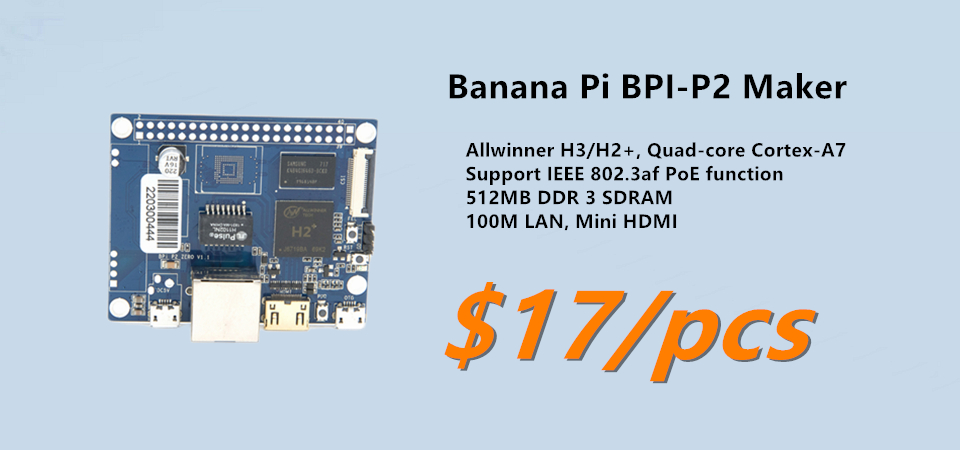 Banana Pi BPI-P2 Zero with Allwinner H3 ,PoE support, 512M RAM,8GB eMMC,Now just sale 26 USD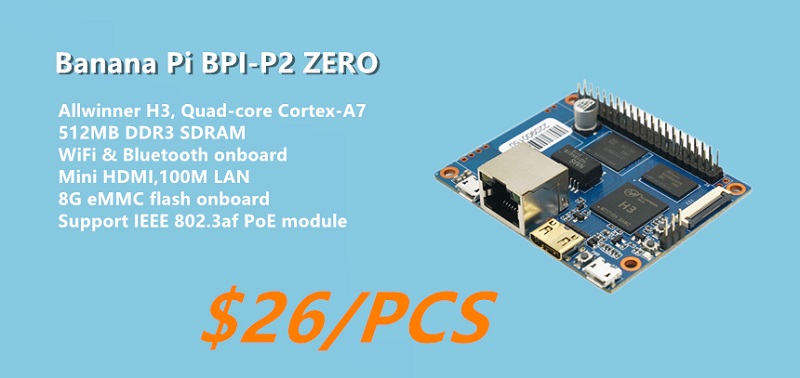 Banana Pi BPI-R2 Pro Router board with Rockchip RK3568 chip design,2G LPDDR4 SDRAM ,16G eMMC flash, just sale for 69.9 USD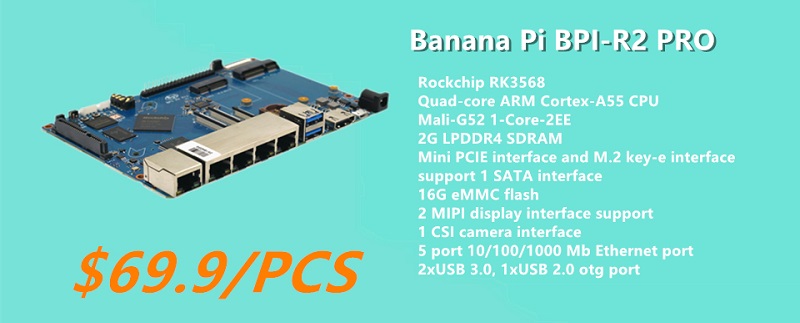 BananaPi BPI-M2S with Amlogic A311D/S922x,2 gigabit network port, 4GB RAM 16GB eMMC,A311D version support AI at 5.0 TOPS ,public sale at 90-95 USD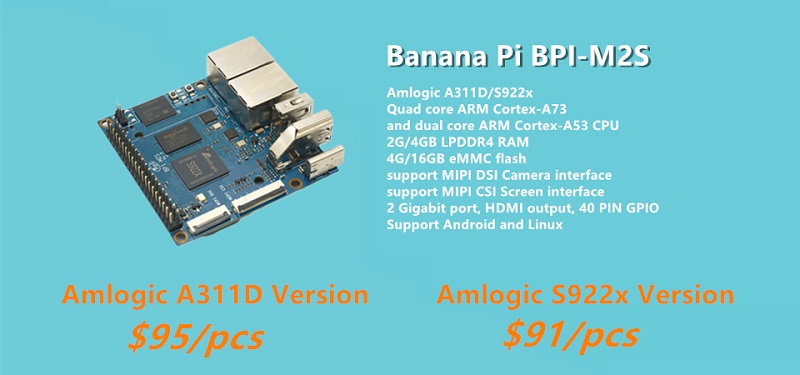 Banana Pi BPI-M2 Berry with Allwinner A40i/R40 chip design with 1GB DDR3 SDRAM, Public sale 34 USD.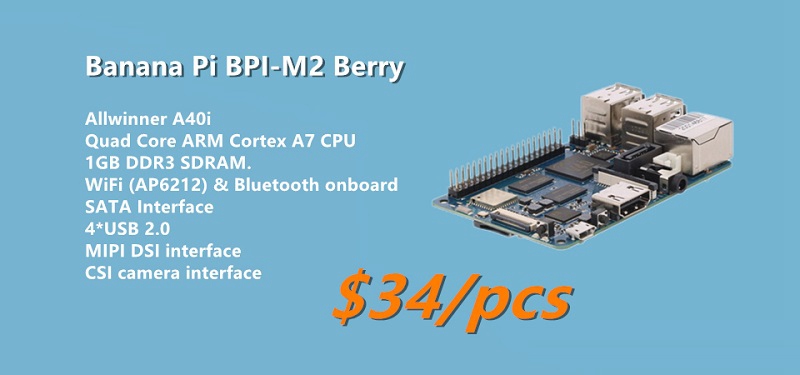 Banana Pi BPI-PicoW-S3 with ESP32-S3 design ,same size as Raspberry Pi Pico,support Arduino and microPython, just sale 5 USD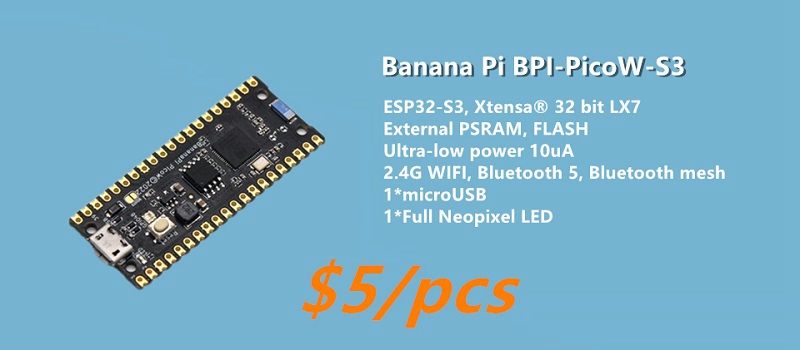 Banana Pi BPI-Pico-RP2040 Public sale for 5 USD, same as Raspberry Pi Pico, use TYPY-C interface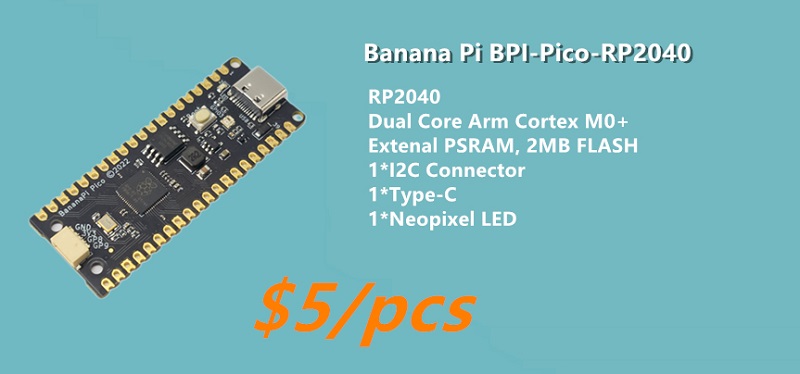 Banana Pi BPI-M5 Banana Pi BPI-M5 with Amlogic S905x3 chip design, 4GB RAM and 16GB eMMC, Public sale 60 USD. The best alternative to Raspberry Pi 4B