Hi @sinovoip
I have a question about the IR Receiver:
According to the BSP dts the IR Receiver is connected to pwm7:
But according to the schematics it's commected to pwm3: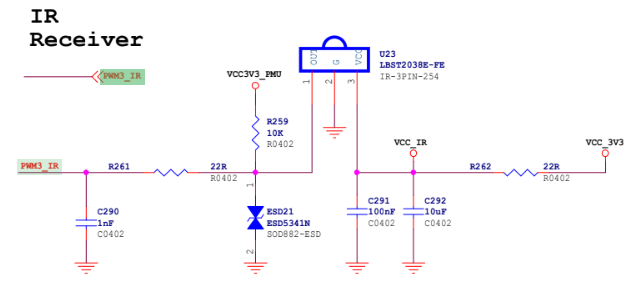 while pwm7 is used for mPCIe_EN
As i got the correct pin is PWM3, but i want to make sure it's a correct assumption.
@sinovoip please help.
Thanks a lot!