---
Hello!
I found some firmware files on the official server of the LEDE-project: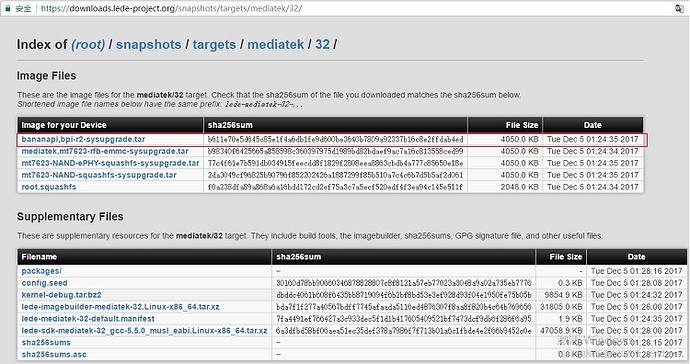 https://downloads.lede-project.org/snapshots/targets/mediatek/32/
Has anyone tested these firmware?
---
Hi Tohin
We don't valiate these images yet, I guess they are not working fine for Bananapi r2 because a few bugs I fixed are not merged to master branch.
So please download the source code from link:
---