Banana Pi BPI-F2S with SunPlus SP7021 chip design for Industrial application
Banana Pi BPI-F2S is the first board with Banana Pi team and SunPlus, this is a industrial-grade board. use Plus1(sp7021) design.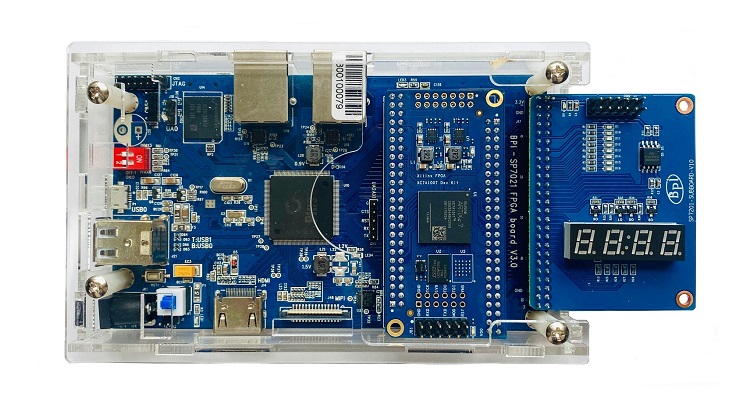 SP7021 is a SoC solution of industrial control. It meets customers'full demand on function but with low cost so that will improve customers' competitiveness in the market. SP7021 provides rich GPIOs, storage and USB interface. And it provides MIPI CSI interface for video input and HDMI interface for video output. It also provides FPGA interface for function extension. SP7021 also has 4 Ethernet ports providing customers a high competitive solution.
Characteristics of the SP7021
Easy-to-use LQFP package.
Quad-core 1GHz Cortex-A7 CPU, plus A926 and 8051 cores.
Single 3.3V power*.
Integrated 128MB or 512MB DDR3 DRAM.
Eight 8-bit 5V-tolerant IO ports, plus one high-current port.
Flexible Peripheral Multiplexing (PinMux).
Dual PinMuxable Ethernet MACs.
Four PinMuxable Enhanced UARTs, plus one console UART.
Industrial operating temperature range: -40C ~ +85C.
Low EMI simplifies certification.
Modern, Yocto-based Linux distribution.
10-year supply guarantee.
Robust ready-to-run modern Linux distribution available
And much more…
Application direction:
Industrial Internet control
IoT
FPGA education and development
SOC education and training practice suite
Trenz Electronic TE0725LP-01-100-2D Artix 7 FPGA Board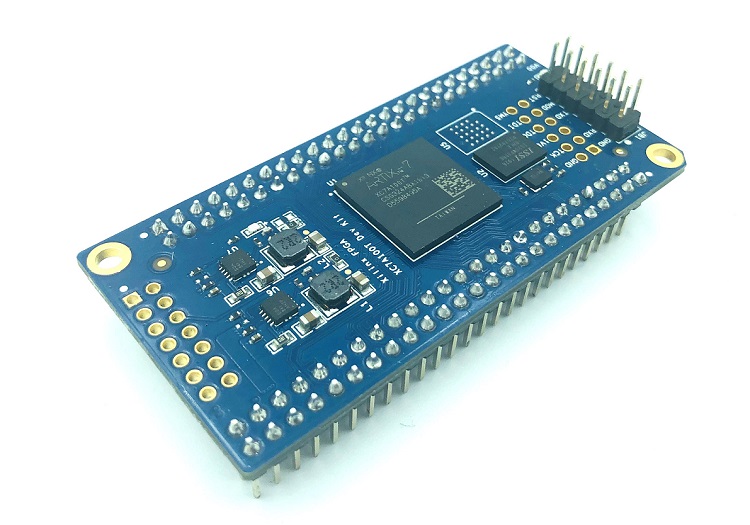 easy to buy sample:
https://pt.aliexpress.com/store/group/Banana-PI-F2S-Board/302756_517091763.html?spm=a2g03.12010612.0.0.6124277eh17sp6
Sunpuls github for Linux kernel 4.19 and 5.4 source code, it support BPI-F2S and BPI-F2P
wiki page documents:
https://sunplus-tibbo.atlassian.net/wiki/spaces/doc/overview
more please see wiki page ,will keeping update:
http://wiki.banana-pi.org/Banana_Pi_BPI-F2S
BPI-F2S BPS code with kernel 4.19 :